JP & M's House Warming
9th April 2009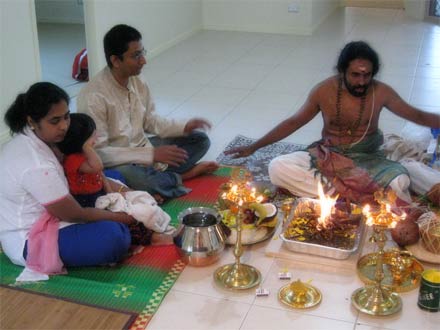 The prayer had already started in the wee hours of Thursday morning. I managed to get myself to the 'Swich suburb of Springfield time, but the windy roads had me going in circles.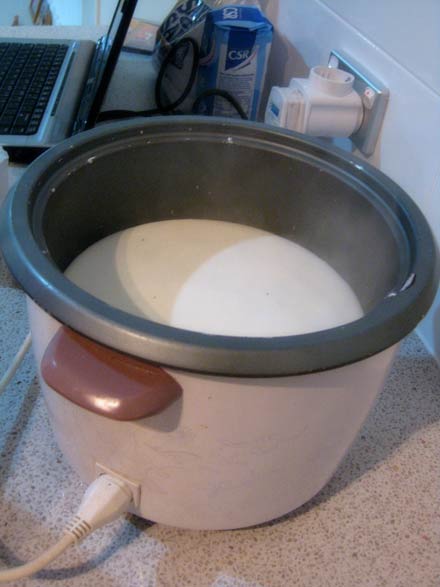 Mum had milk pre-heated in a rice cooker.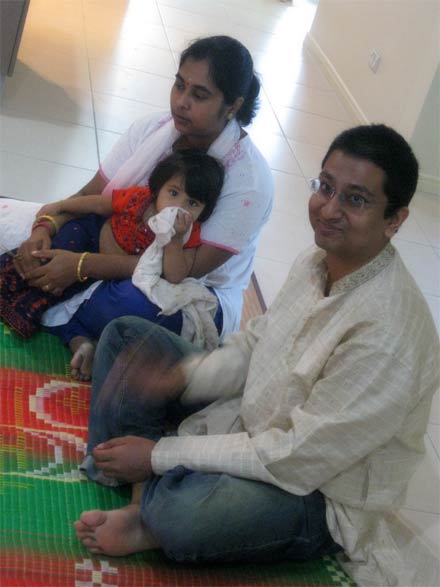 JP, Mohana & Baby.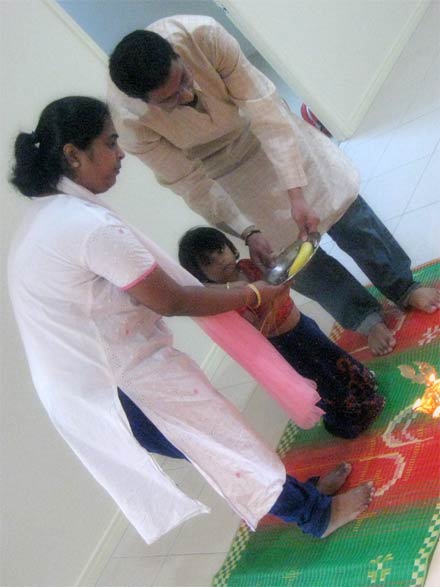 Jayna jumped up to help with the tray.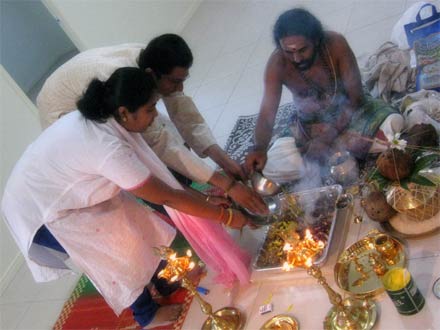 Slowly but surely, the intensity of the smoke built up.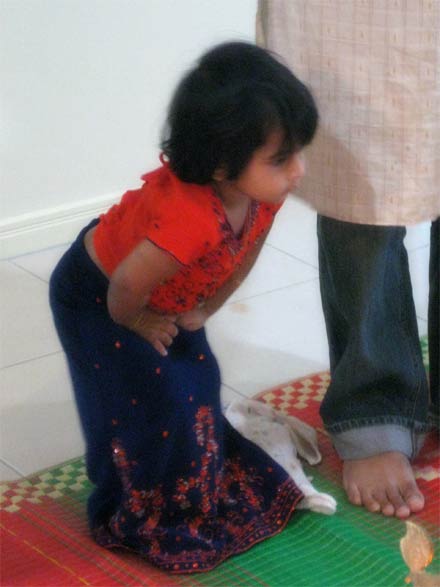 It was all new and exciting to the baby.
Round & round they go.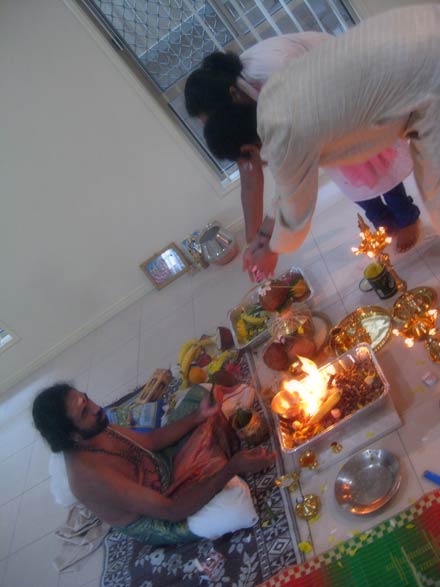 Round two of the offerings.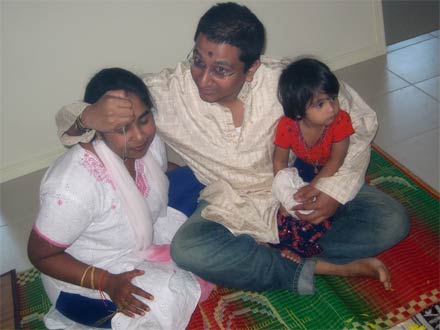 The priest instructed JP to wrap his hands around Mohana as if it were their wedding day.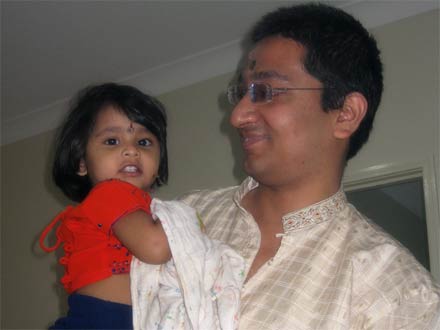 Jayna still hadn't warmed up to me…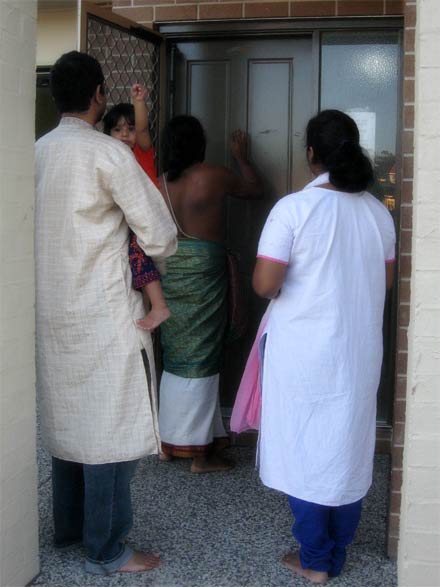 Various parts of the house got blessed. This was the front door's turn.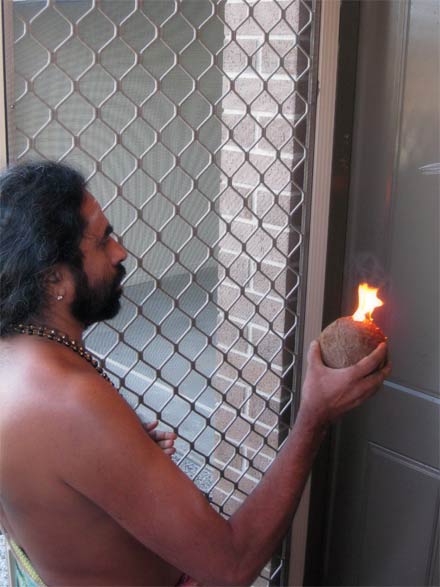 Camphor on a coconut.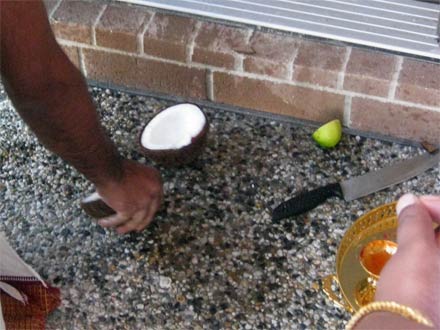 The coconut spilt perfectly upon impact.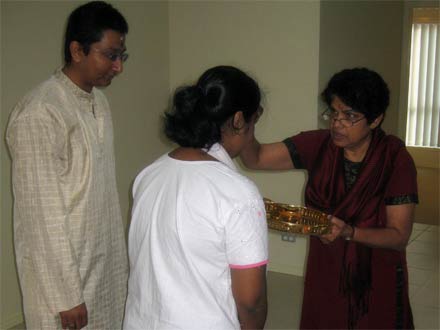 Ma was all serious for the blessing role.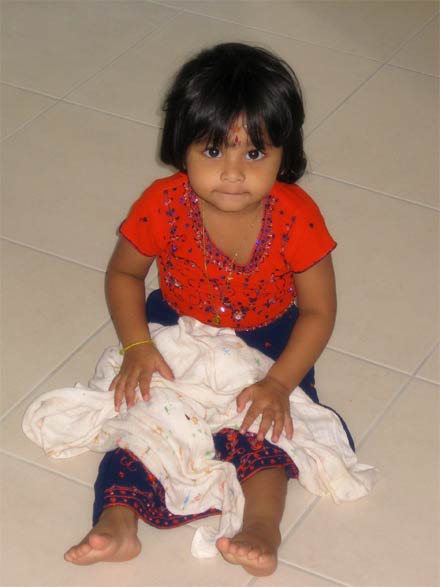 Jayna's safety blanket takes the form of a nappy.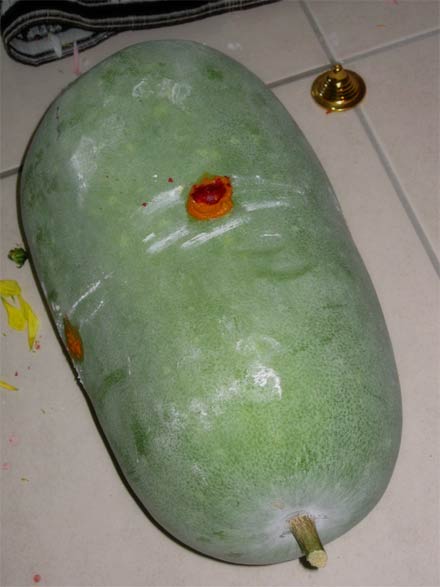 I had to go to the airport that morning, so I didn't hang around to see the poosinikai (ash gourd) getting hung in the porch.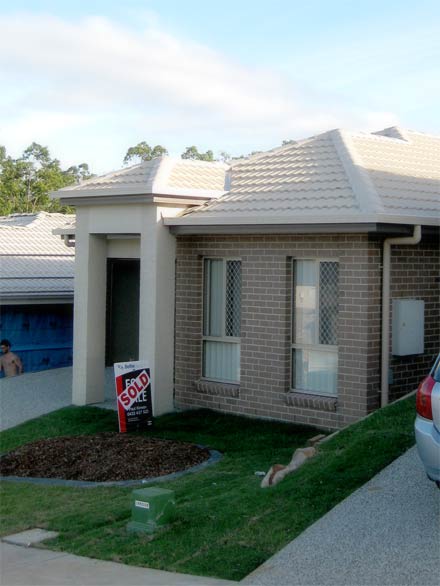 Sold! Jeep's first house in Australia to which he got the keys to 1 year and 2 days after he first moved here!
So Jeeps, when's the other house warming party>
THE PAGES
Curry News Network
Latest Entries
Report Archives
Latest Race Updates
Links