Twilight Running Festival
5th of April 2009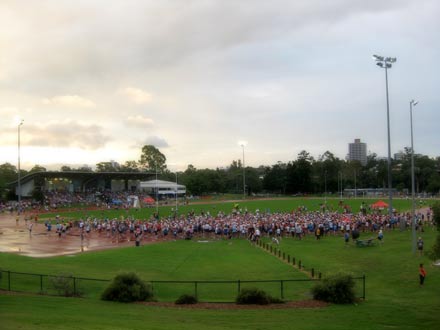 It was the first time I had entered the Twilight Running Festival and I was running late. The crowd was already at the staring line as I parked and dashed down the hill to the UQ running track.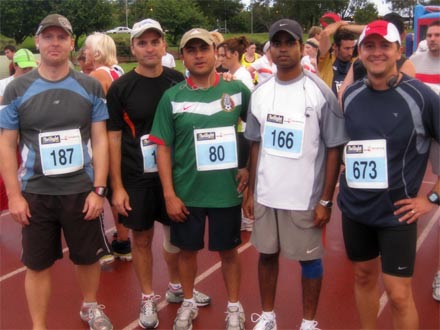 Chris and his running mates were there well ahead of time.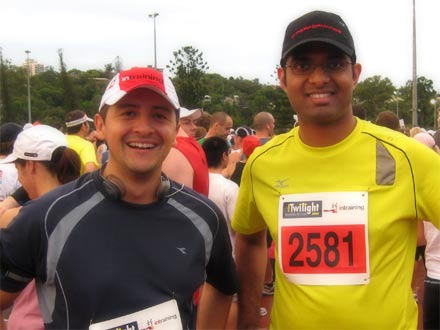 Chris was in for the half marathon.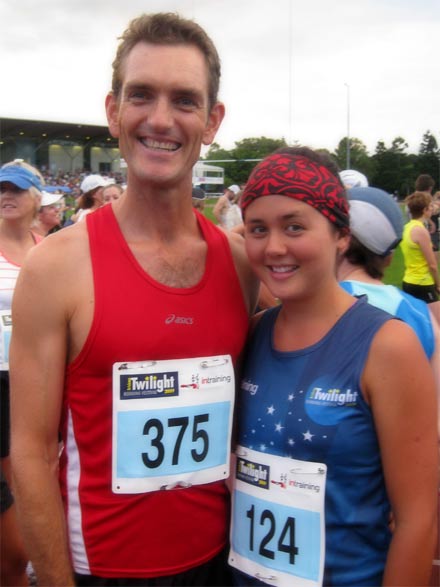 KBR connection- I bumped into Fil and his partner at the start. They were in for the half marathon too.
The starter instructed us to line up looking towards the rainbow.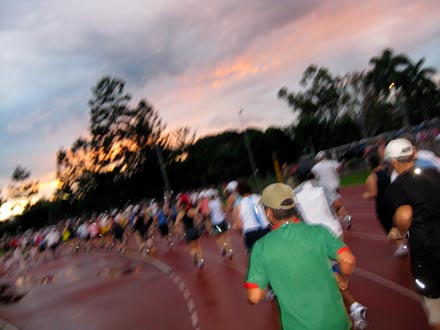 My start was shaky.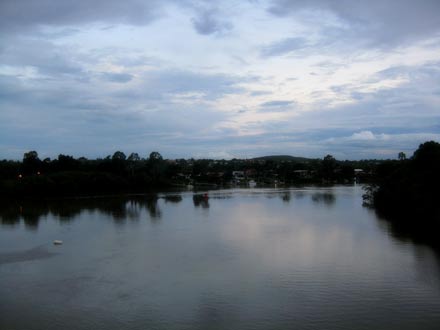 Looking west from the Eleanor Schonell bridge.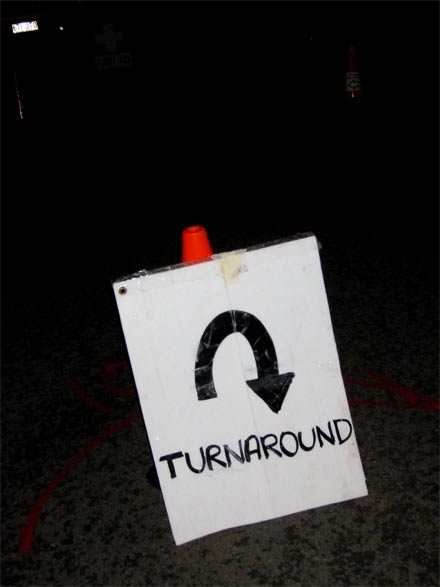 Pretty self-explanatory, really. It seemed as if this point would never come as we seemed to run the entire length of the Brisbane Corso.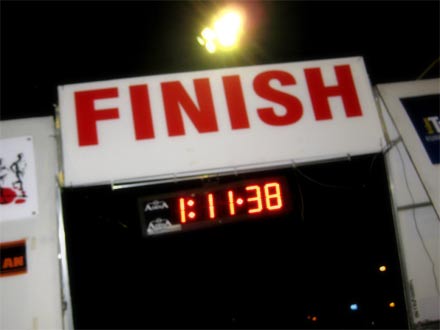 10km done and dusted. Now I gotta wait to find out how long it took me. The start was staggered so the slower lot stated out back a few minutes after the fast guys had gone.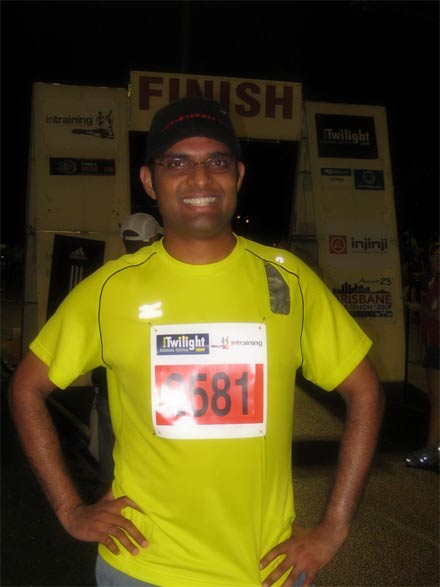 Still standing- it was my first 10km run for the year and it didn't feel too bad.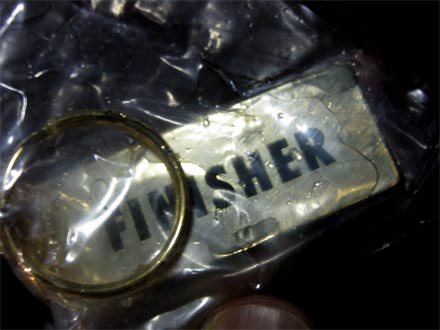 Those who finished got a key ring as a memento.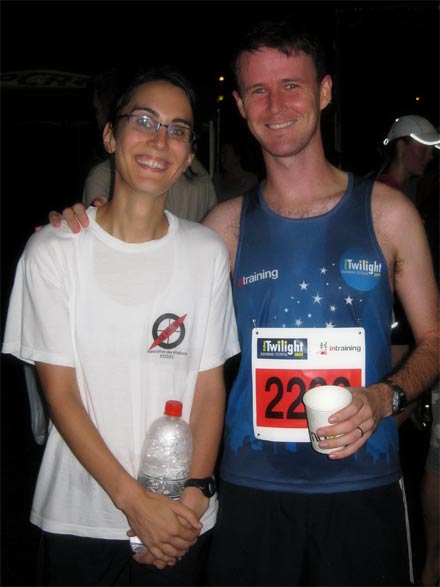 And right at the end, I bumped into John and Delphine. John seemed to be the only CRC rep. Where were you, Danger?
Now who's up for a gentle 8km coming up on the 10th of May?
THE PAGES
Curry News Network
Latest Entries
Report Archives
Latest Race Updates
Links