Sabrina's Reception
14th March 2009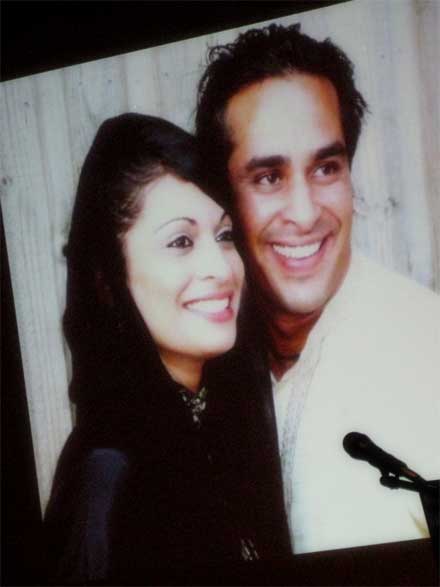 After having caught up on Facebook, then bumping into each other out of the blue at Garden City, Renu and I got an invite to Sabrina's wedding reception. We were greeted by a wall-sized image of the bride and groom as we worked our way to the table.
We were ushered in by Farzana and Humera.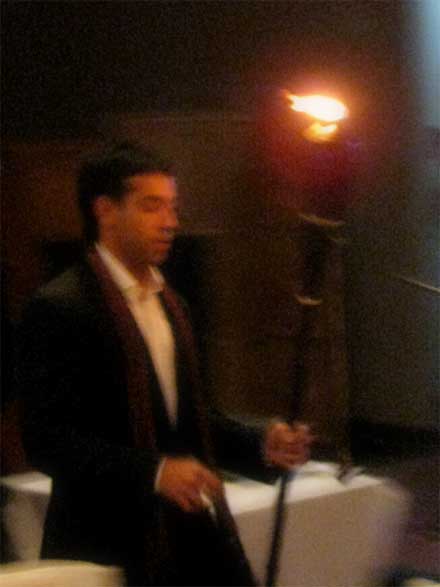 Bits of flame were needed to get the bride into the venue.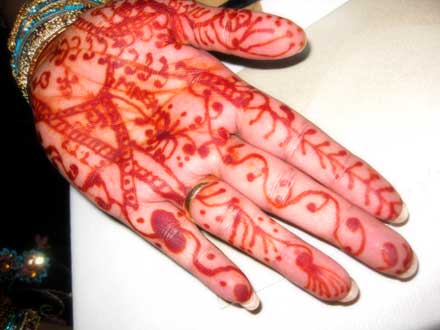 Henna attack!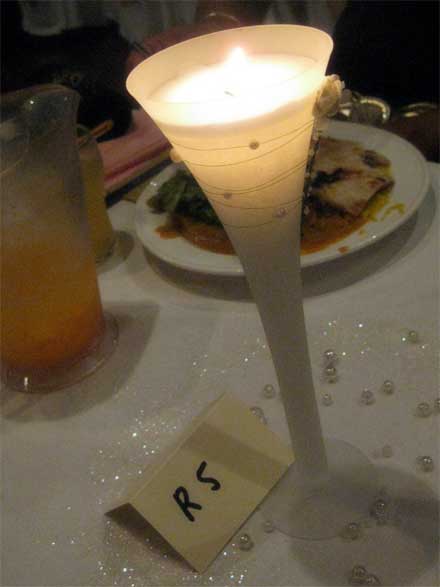 Oh yeah, we were table right 5, the Mansfield High table.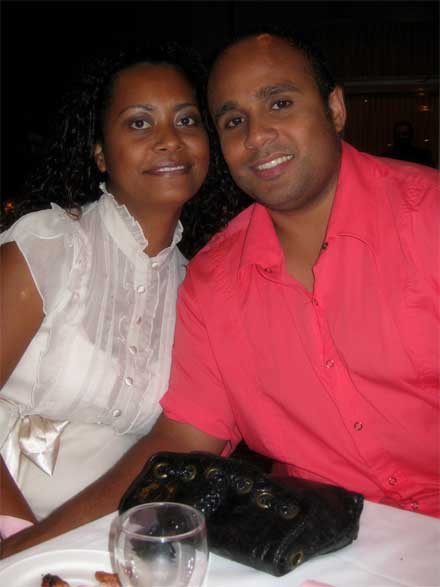 I hadn't seen Ilsoni for over 10 years!. He's now hitched to Mili.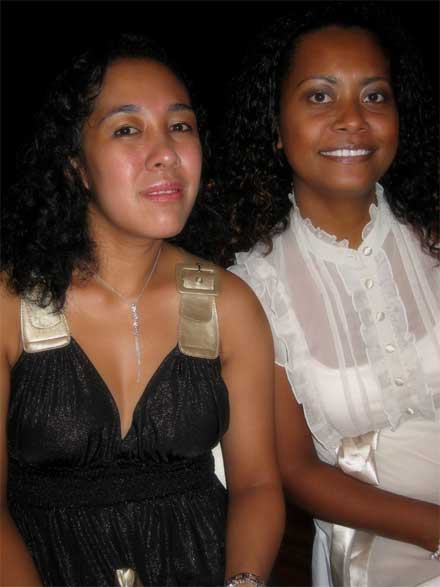 Florence was alto there.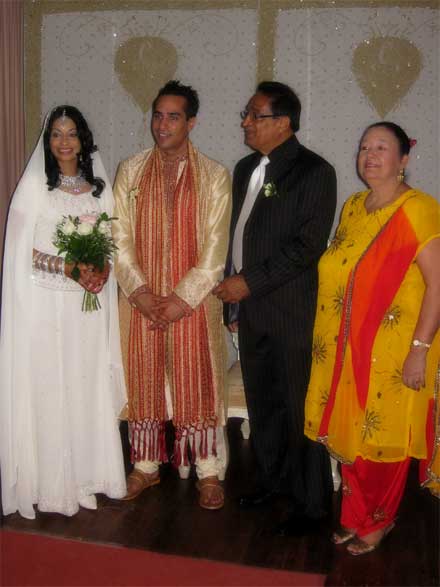 Sabrina and hubby with her dad.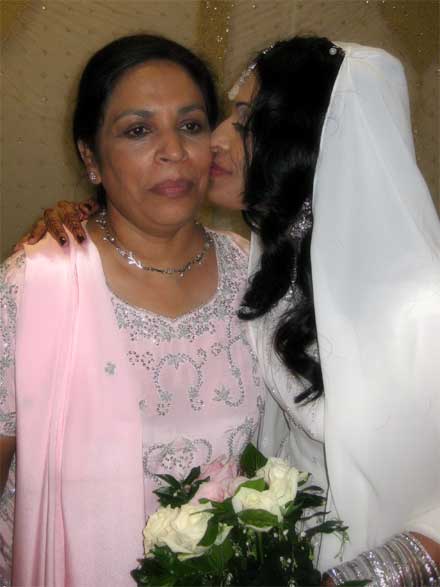 Mother of the bride getting a smooch.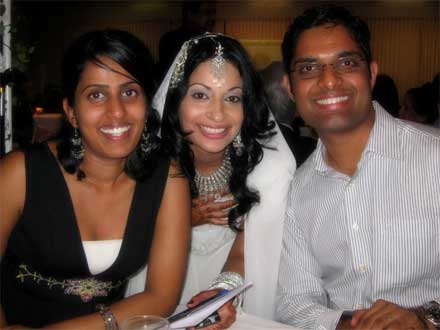 Renu and I with the bride.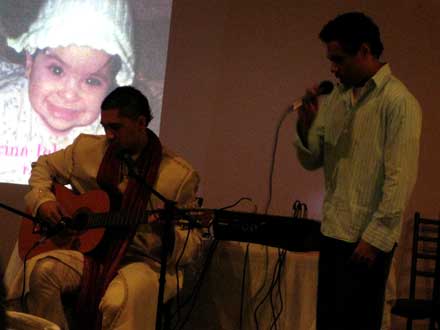 Sabrina's brother-in-law and his mate had the lovey-dovey songs under control/
Cake time!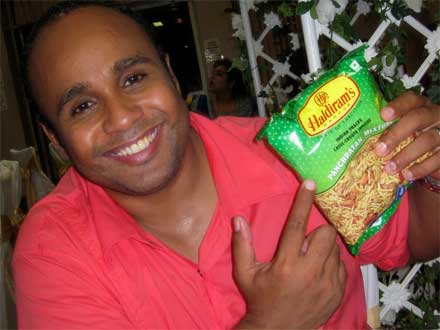 Ilsoni made off with a party mix pack from the kitchen after they ran out of gulab jamuns.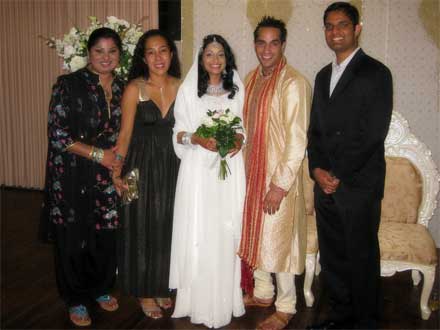 Some of the Mansfield gang.
Congratulations Sabrina and Faraz (I hope I got that right!)
THE PAGES
Curry News Network
Latest Entries
Report Archives
Latest Race Updates
Links