Hello 2009!
1st January 2009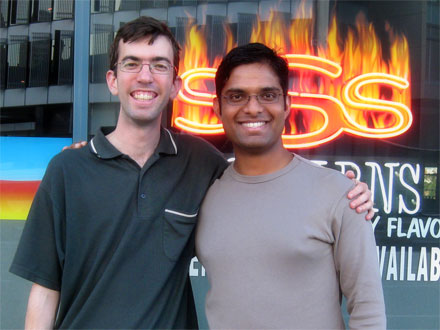 It was New Year's eve and I had knocked off work a tad early and went about my business walking about towards the Valley as I missed one 199 bus after another because I was too impatient to sit in one spot and wait. It was a good thing then cos I bumped into one of my very first primary school mates James. The last time I had seen him was prior to his trip to Africa a year ago!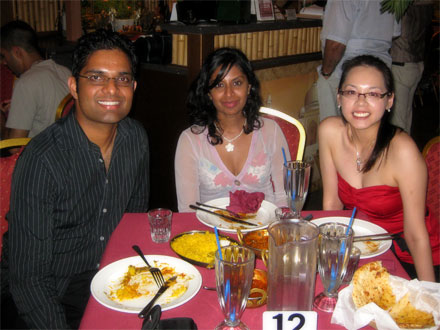 I was soon running about covering the north and south sides of Brisbane in preparation for dinner. Chui Ming and Pecs provided the charm for the evening. Fergy could not join us as he, like Phil, found out that South Korea and North Korea were indeed one and the same.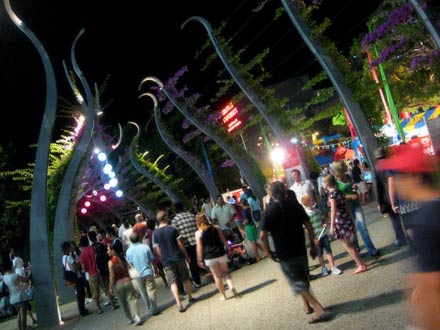 South Bank was the main destination. The whole place had been barricaded off to handle the mass of people expected for the New Year fireworks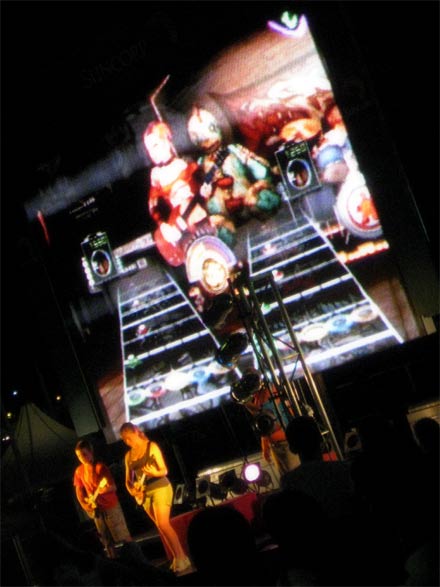 There was all sort of things going, but this fancy Guitar Heroes set up proved captivating.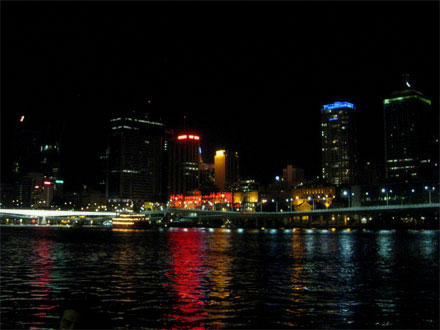 The CBD seemed all quiet.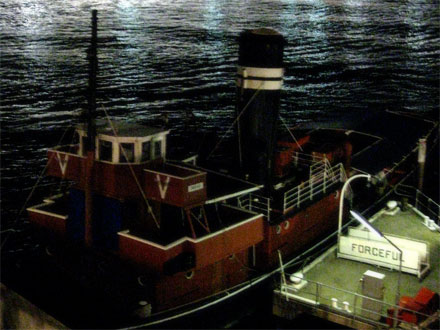 Do you like the name of this tugboat?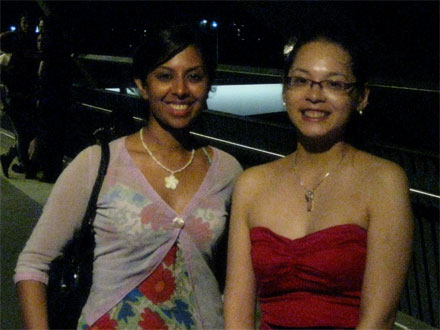 Pecs and Chui Ming on the Goodwill Bridge- we'd left South Bank due to the massive crowd build up.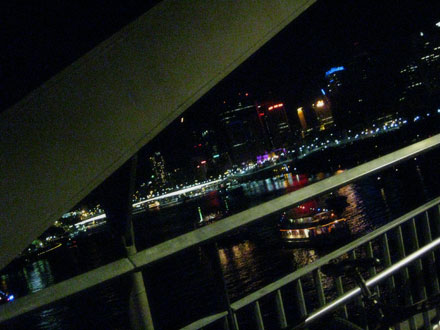 Our location was OK, but this tiang got in the way for a bit.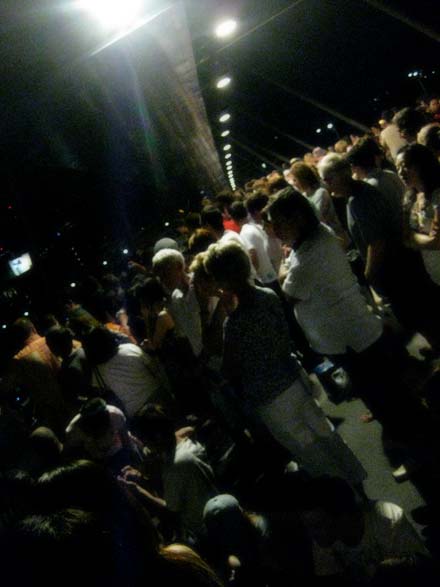 The crowd built up on the Bridge too!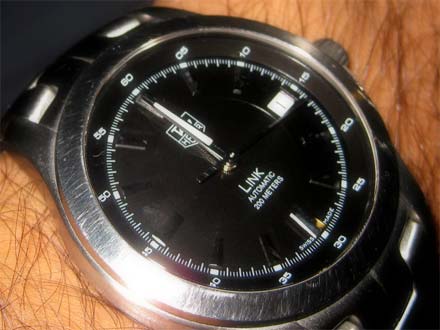 Bing!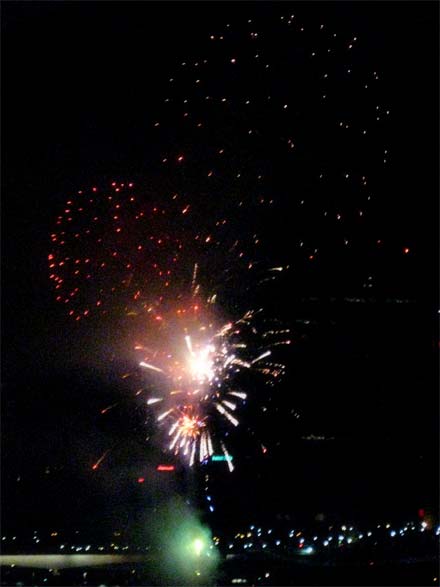 HAPPY…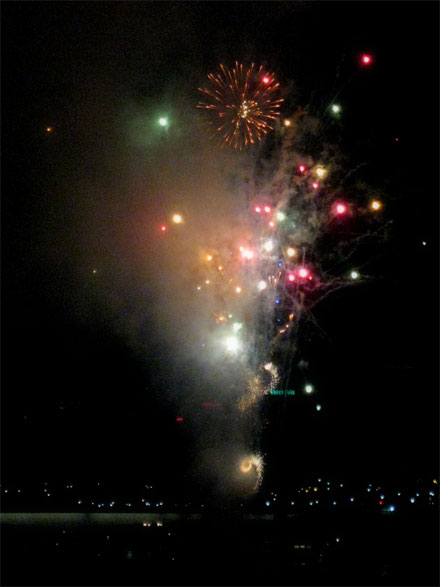 NEW…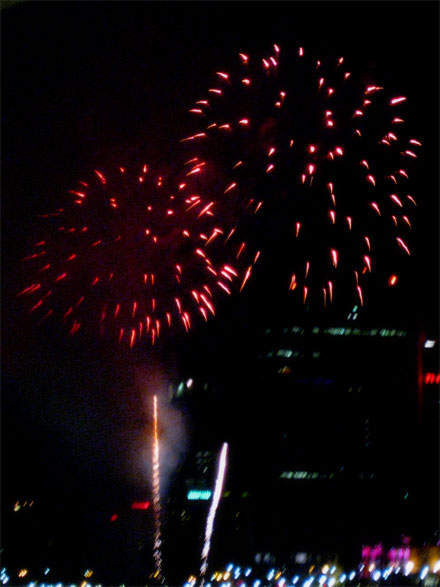 YEAR!!!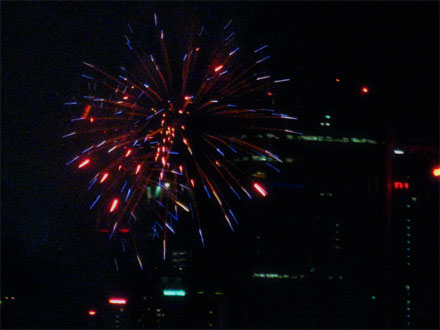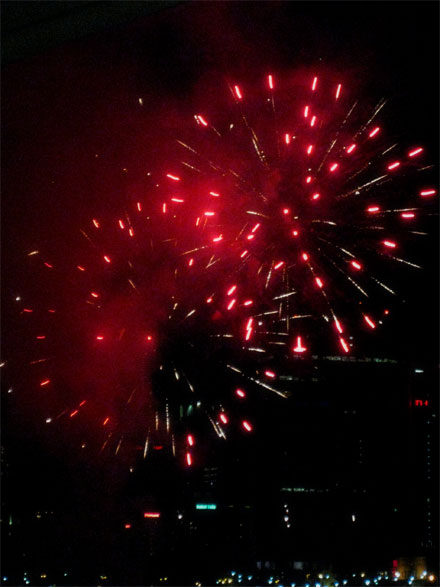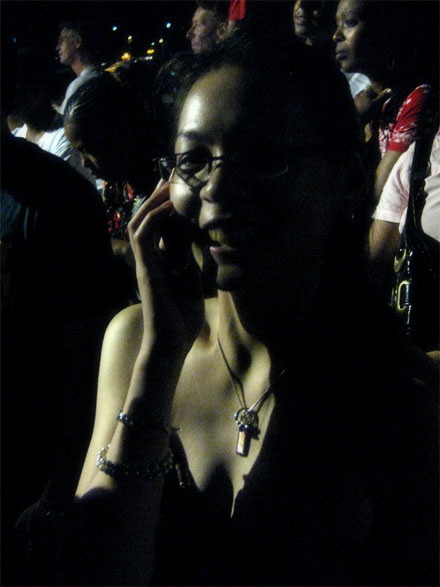 CM called hubby, who was on call.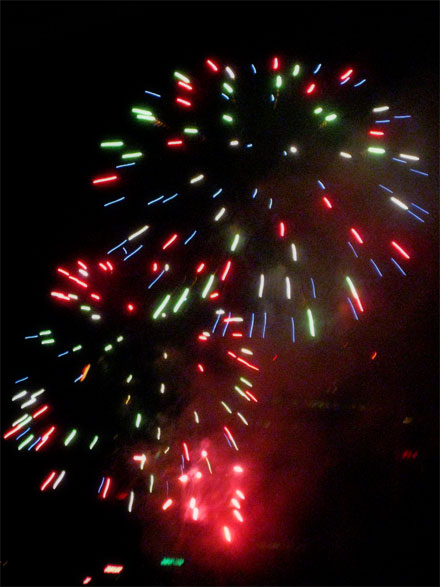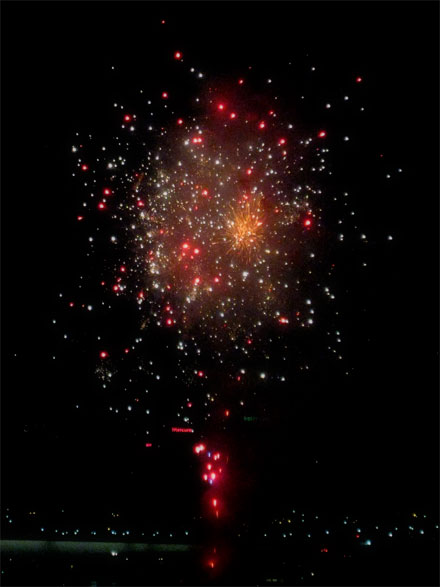 That's the champagne effect.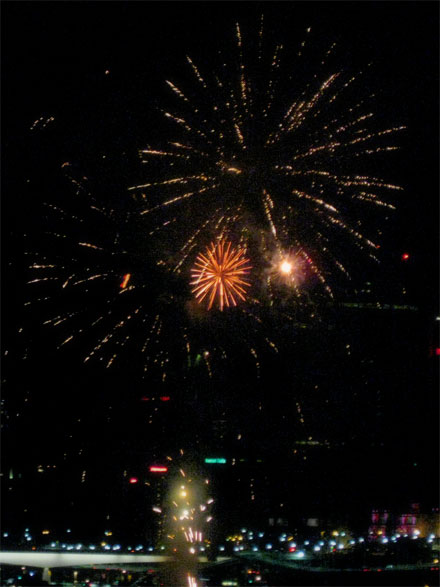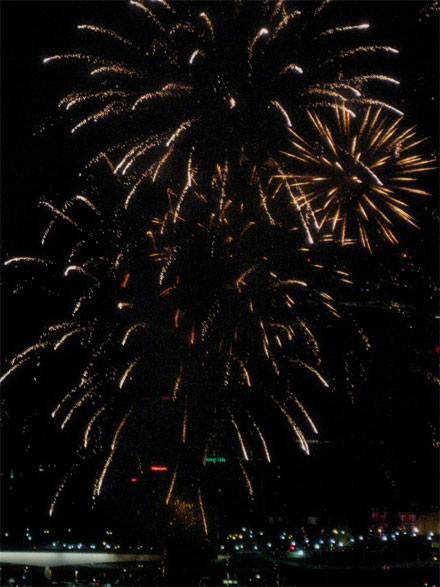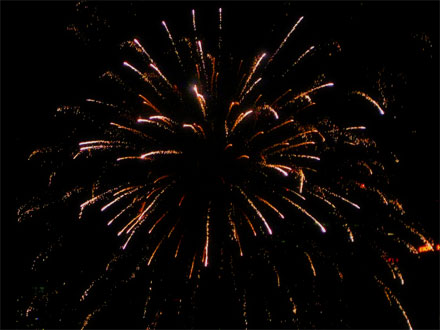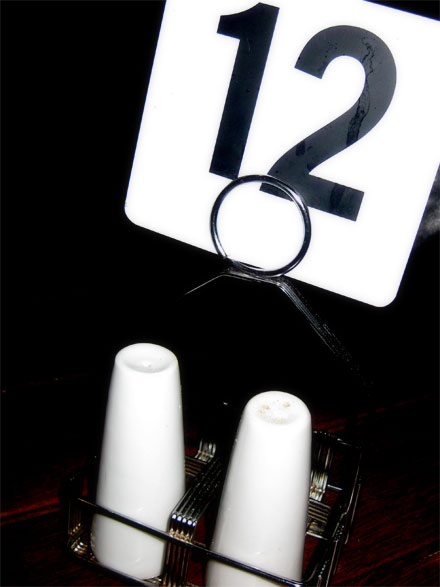 What luck, we again got a table #12 at our after-party.
And no New Year is fully welcomed in without a bit of Bhangra + Snoop Dogg action. This one's for the boys and the Desi girls!
Oh, and the last year was so crap from the Bollywood point of view- I only saw one movie, Jodha Akhbar! I have to get a copy of the John-Abhishek-Priyanka movie Dostana and I already love the songs, now that I've been reminded of Desi girls…
Orright, before I outline the plan for 009, lets recap 008… It was an action packed year. I thank all those who let me be a part of the significant milestones in their lives. I got to witness two weddings, work the crowd at two engagement parties, attend a christening, eat a tonne of birthday cake and hold two of the handful of new babies added to the Gunny Circle. Congratulations Matty & Caroline, Smithy & Patty and Al & Vasan, I will eventually meet your bubs as well.
From a personal and professional point of view, 008 certainly provided plenty of opportunity for building character and time management skills, if nothing else…
Now onto 009! I think this will be year where Gunny finally gets some horsepower! It's about time that I got a set of wheels. Watch out for some Test Drives coming up.
Fergy we also have a Bathurst trip to plan. Keep your October free, we've put if off for 5 years too long already!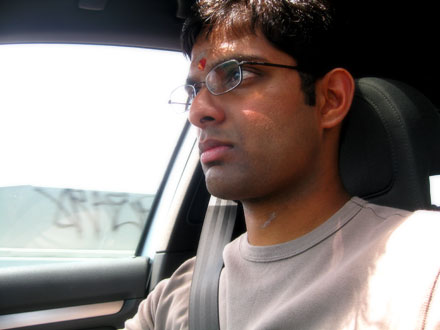 OK, I'm not as fit as I was 12 months ago either, so I am logging off now to get that heart pumping again… Now where did I put that Golf's keys?
Happy New Year, y'all.
THE PAGES
Curry News Network
Latest Entries
Report Archives
Latest Race Updates
Links