Daktarr Saar Proposes
21st December 2008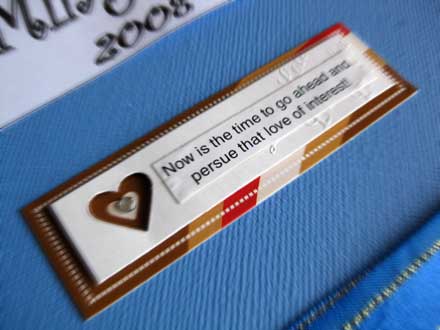 The signs were ominous, just the day before, Daktarr Saar munched into a fortune cookie and the papery taste told him he had to go for it… Daktarr Saar knew he had to secure the girl before the year was out and he didn't have much time left given his travel schedule…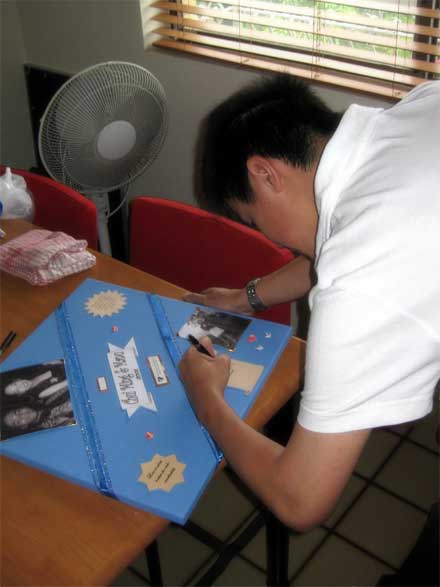 A plan was hatched to get the target, Chui Ming, out of her house so that we could get it all prepped up for the surprise proposal.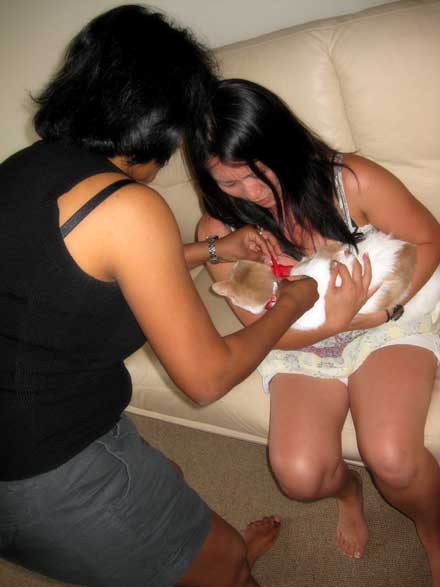 The girls had the cat prettied up for the event as well, but the damn fellow spent his time hiding under the bed.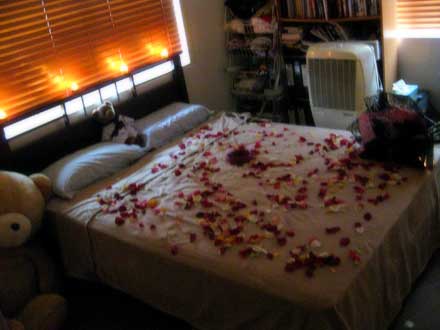 Speaking of the bed, it was going to be the ground zero…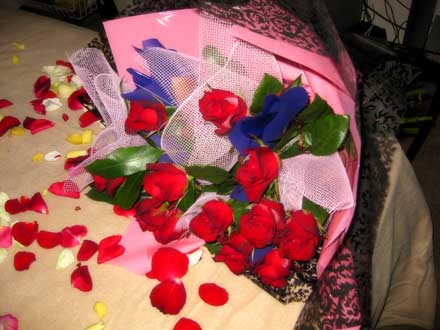 How lucky was machan with the flowers? Rose petals are hard to come by at the moment.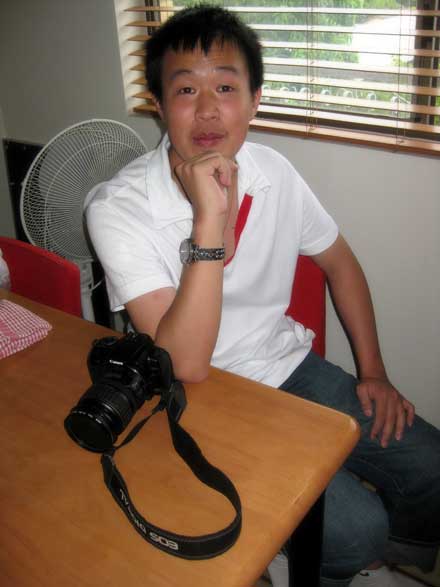 Andy was the official cameraman.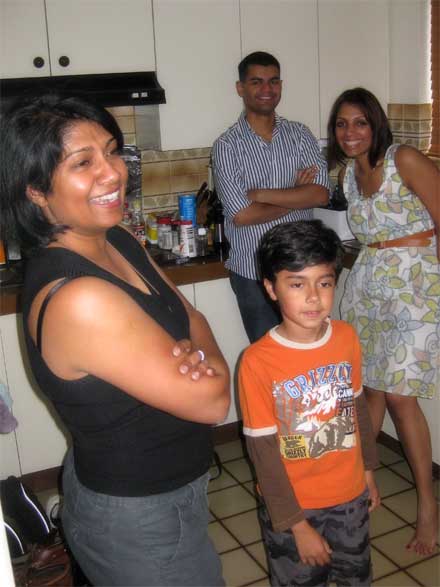 Once everything was sorted, we hid in the kitchen, trying to be quiet whilst waiting for them to show up.
There we had to hold our breath as we heard the two walk in and move towards the bedroom.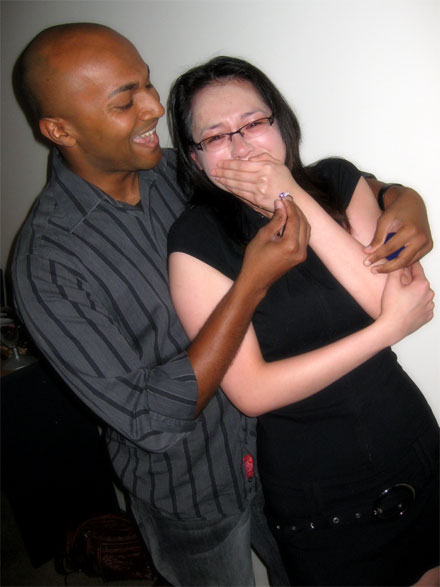 He sort of pulled a box from his pants and asked her whether she would marry him. She said, "Waaaaaaaaaaaaaaaaaah!!!"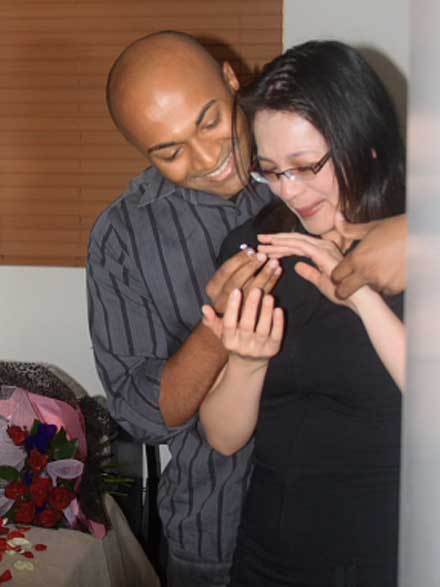 Wei, don't rush it, check the assembly instructions first!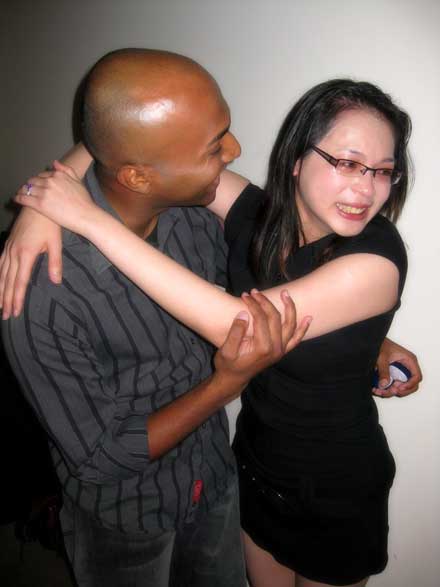 Aww, you guys… OK STOP IT!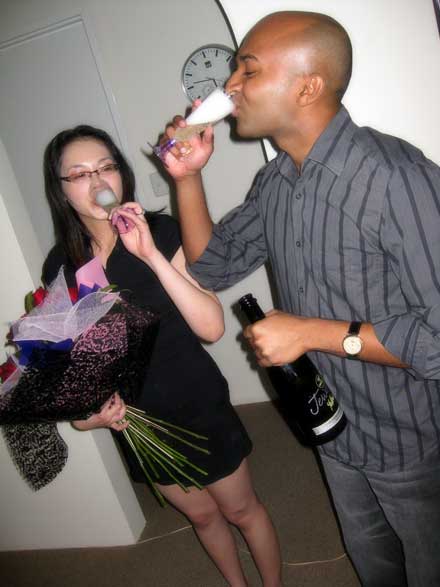 To Dr. & Dr. Daktarr Saar.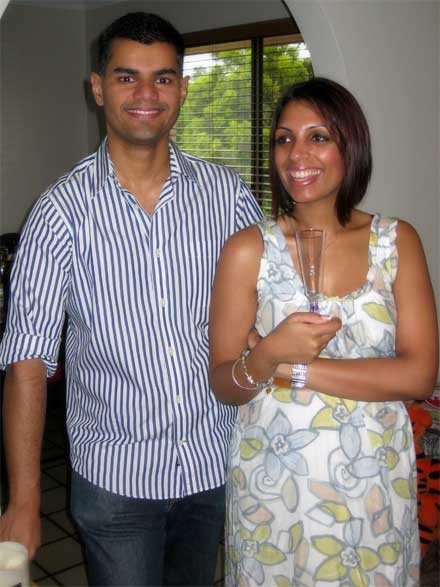 Shifty, I noticed that Vibsy was hiding her left hand all day…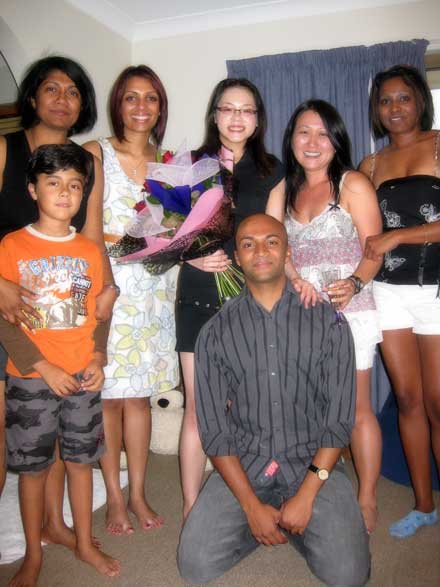 The couple with the ladies (& DJ).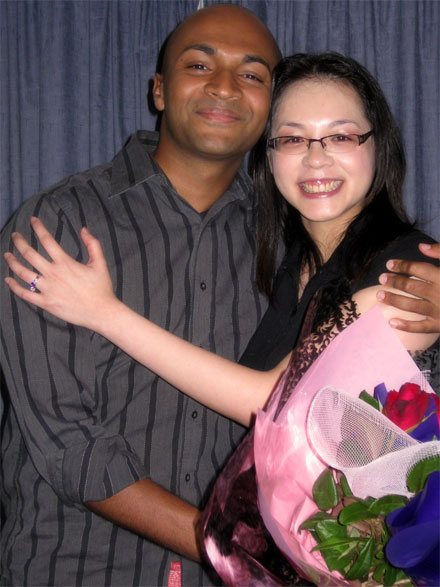 OK Daktarr Saar, now don't let go…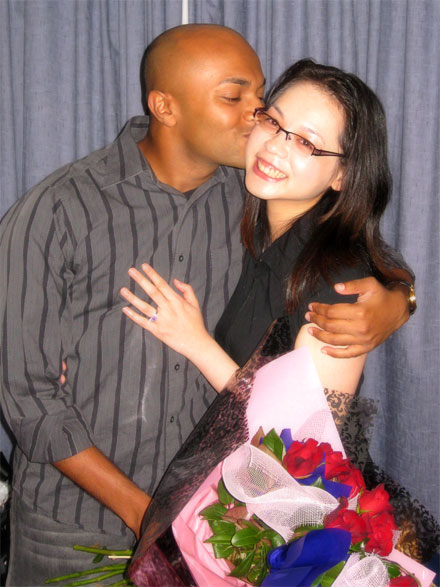 Muuuuuah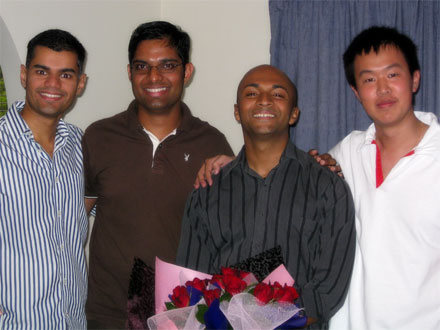 The yum seng brothers.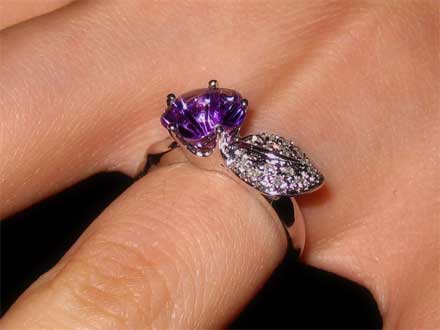 The ring featured an amethyst flower with a diamond leaf. It's taken quite a few months to make it from the other end of the world and onto CM's hand, but the wait was worth it, I'm sure.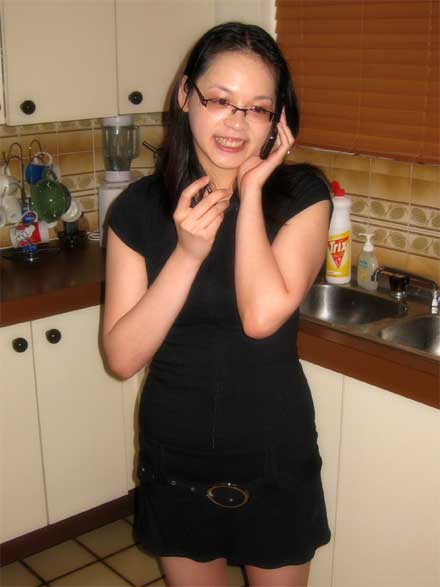 The first to hear the news was CM's sister.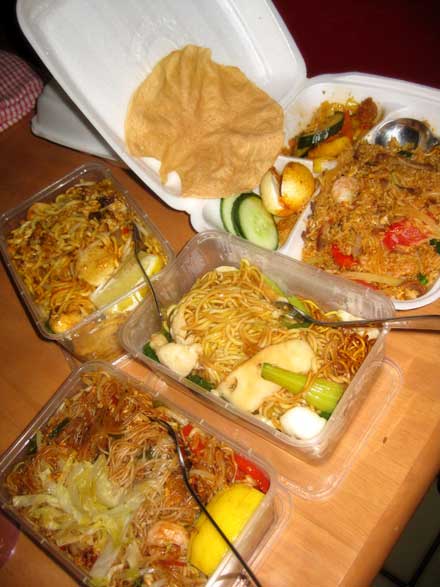 And seeing that this was a Malaysian function, we broke out the celebratory nasi goreng and mee goreng.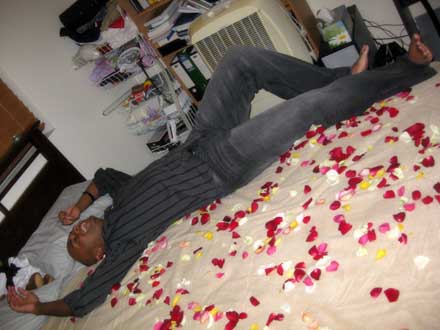 And at the end of it all, Daktarr Saar had an American Beauty moment.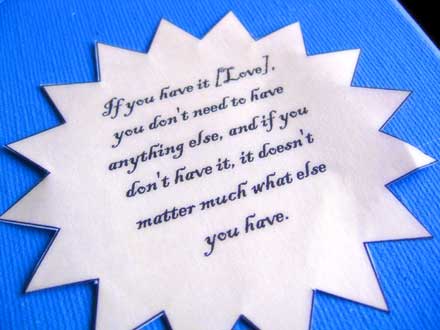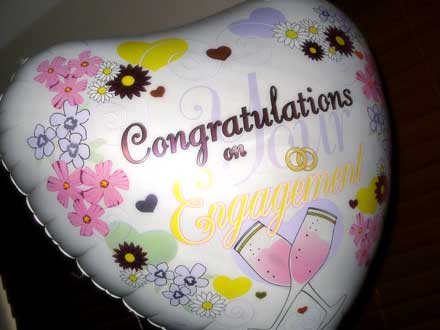 Now, I wanted to get y'all a little something, but Belinda Carlisle was not available to belt out a few bars on Sunday, so I got you the next best thing- YouTube…
THE PAGES
Curry News Network
Latest Entries
Report Archives
Latest Race Updates
Links