Baby Brandon's Christening
21st December 2008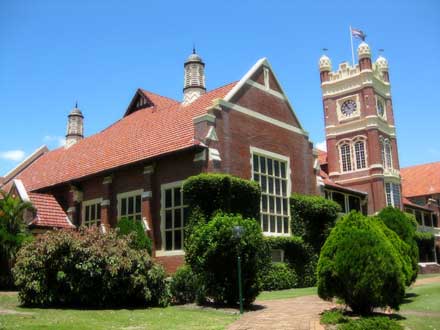 It was a bright and beautiful Sunday morning. I had a blast down the M1 to get to the Southport School down in the Gold Coast. Perci had teed up a christening for his 3-month old boy.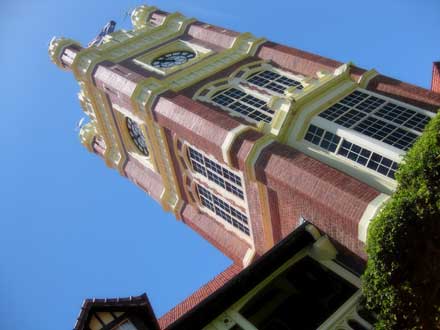 There on the dot- I rolled in right on 1100.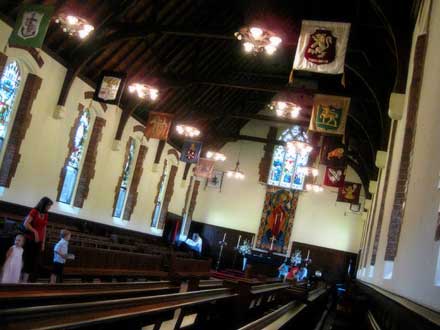 The ceremony was to take place at the historic St. Albans church. It was built in the 1920s to remember the old boys who fought in the Great War.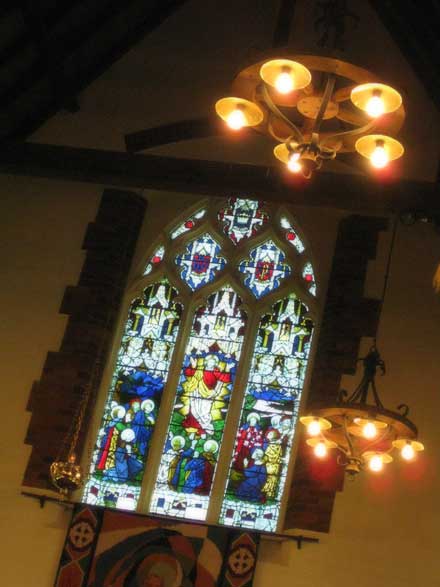 Mood lighting.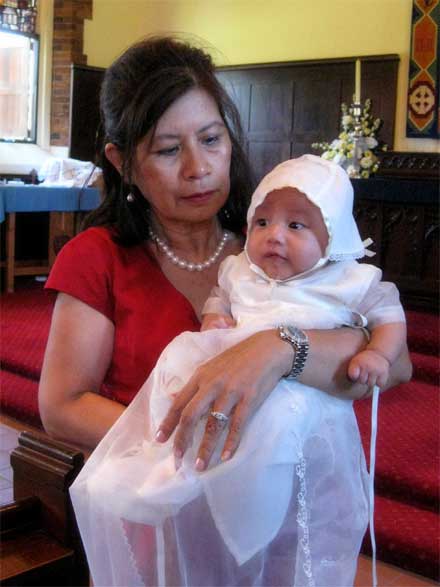 The man of the moment being held up by his Granma.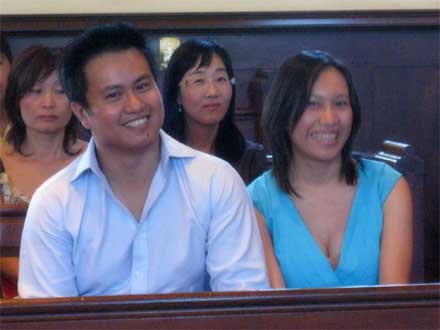 The guilty pair.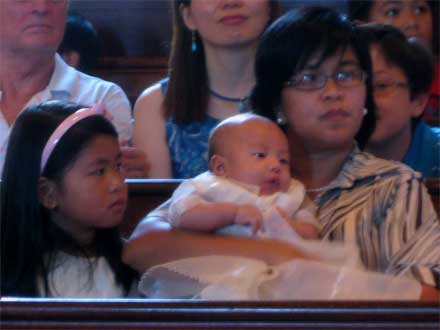 The boy started to get restless as the ceremony progressed and got passed around until he wound up with his godmother.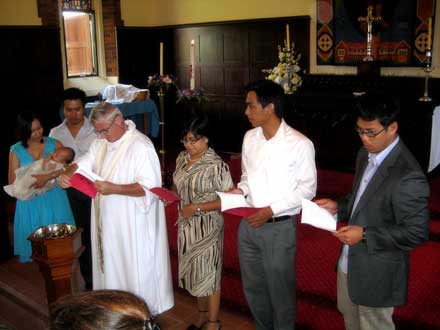 The key players were then called up to the front to have the baby's sins washed away.
Before he is washed, he's dabbed with some oil.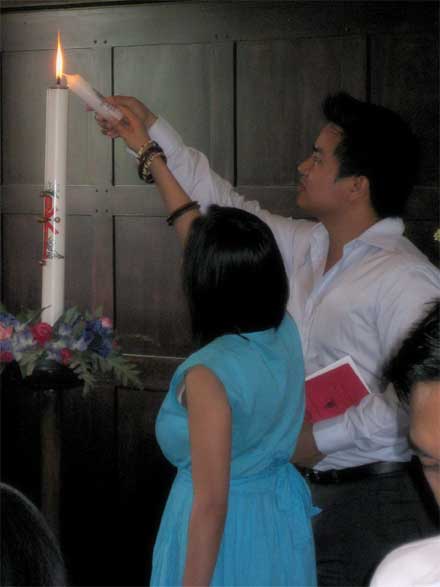 Mum and dad got to light a candle for the last prayer.
This was my favourite photo of the day.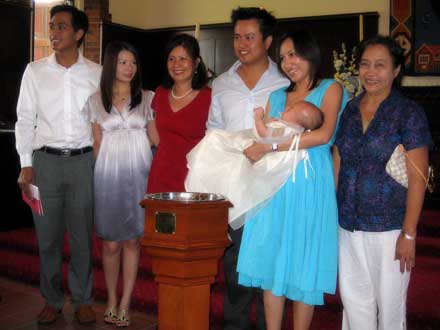 Altogether now- Perci's and Kylie's gang.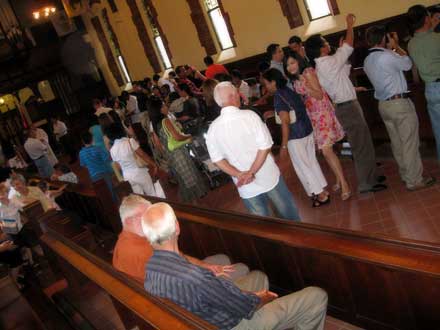 There was quite a crowd on hand to witness the event.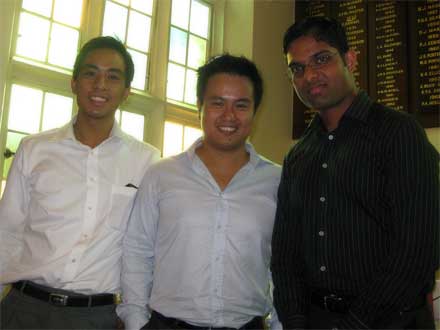 Rodel, Perci and I.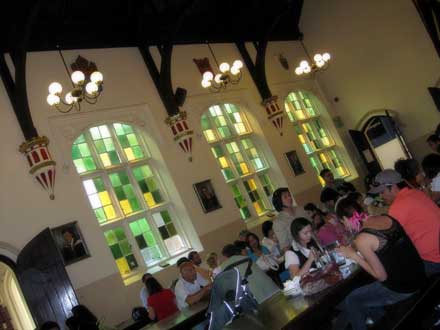 The dining hall reminded me of primary school.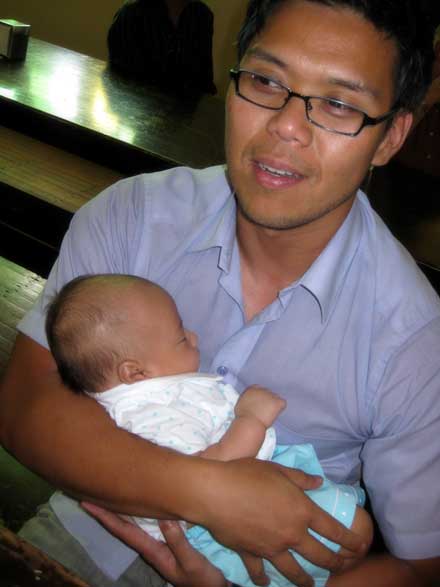 The Godfather, part 1. Brandon has two godfathers.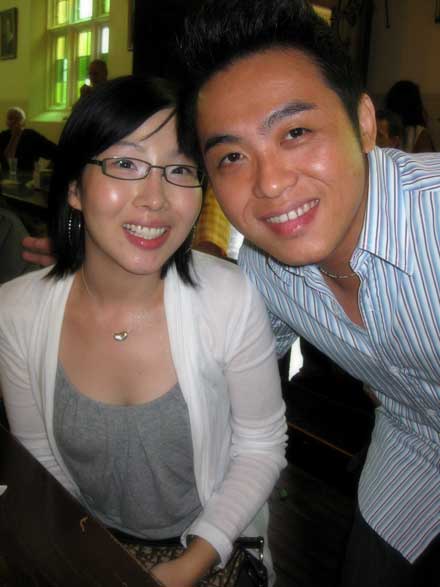 Long time no see- Amy and Hong were there.
The Barnes clan.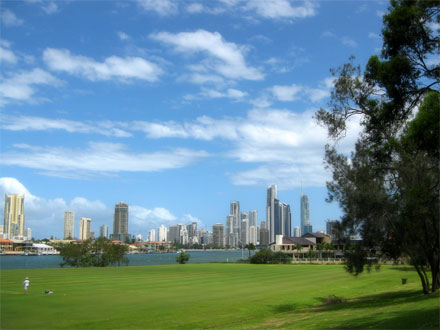 I wandered off into the grounds after lunch. The call of the beach just behind those tall buildings was too much…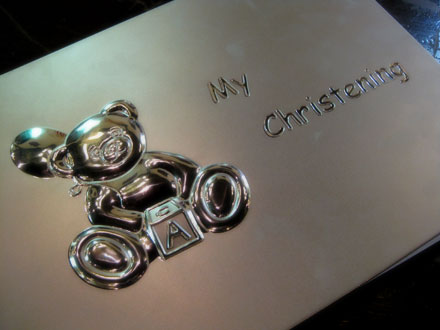 Did y'all sign the register?
I thought that I'd finish off with a shot taken the previous weekend…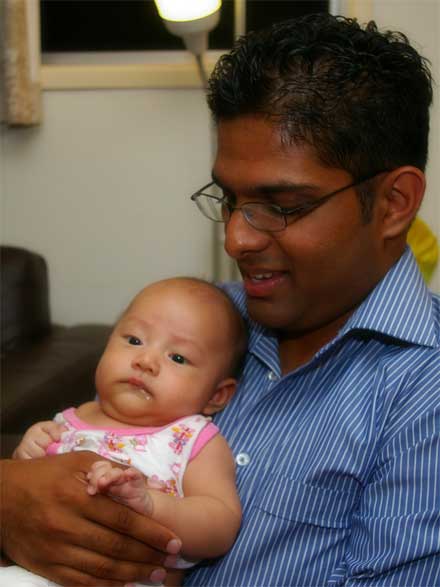 THE PAGES
Curry News Network
Latest Entries
Report Archives
Latest Race Updates
Links