Impact Sailing Day
30th November 2008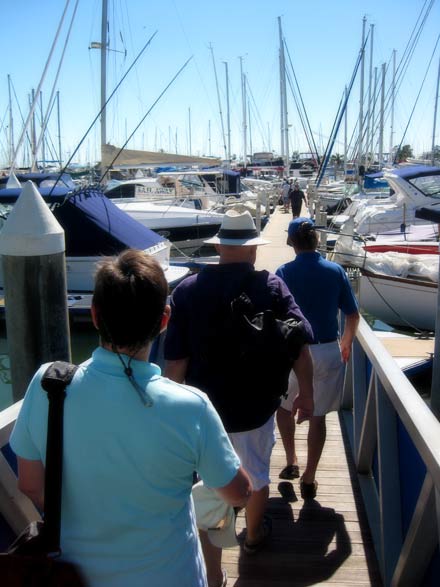 The annual Impact sailing day saw nearly 40 members of staff (and a few ring-ins) rock up early on the morning of the 30th of November to mess about on four yachts in Moreton Bay.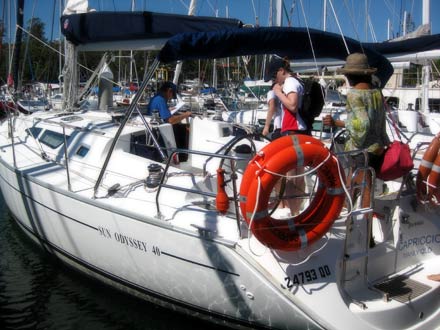 We were on one of the bigger boats, the Cappriccio.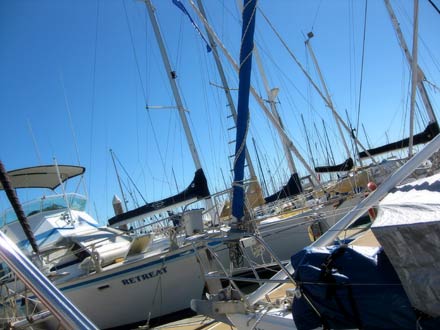 Now where did I park?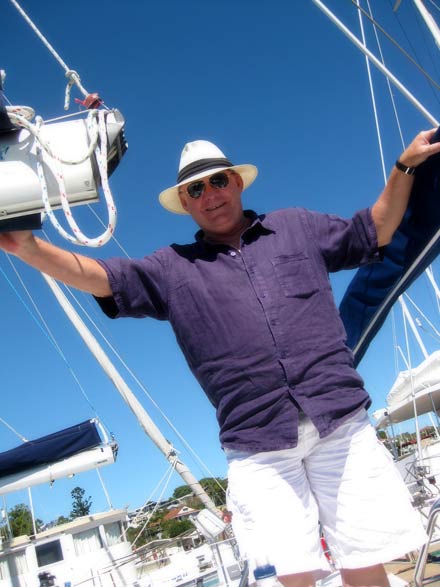 Chris came looking like we were gonna be smuggling cocaine.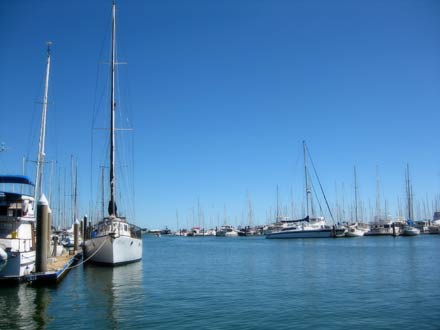 The East Coast Marina.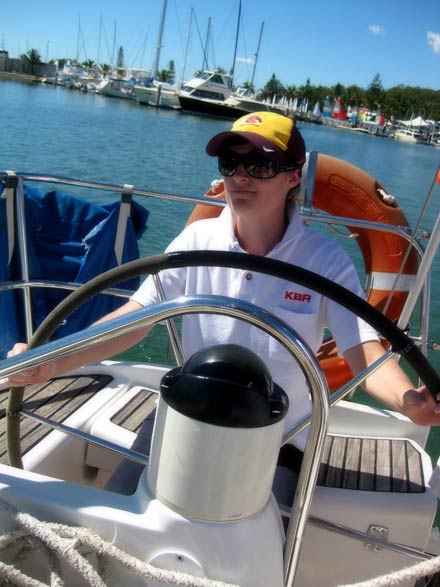 Mel was in charge of navigating us out of the marina.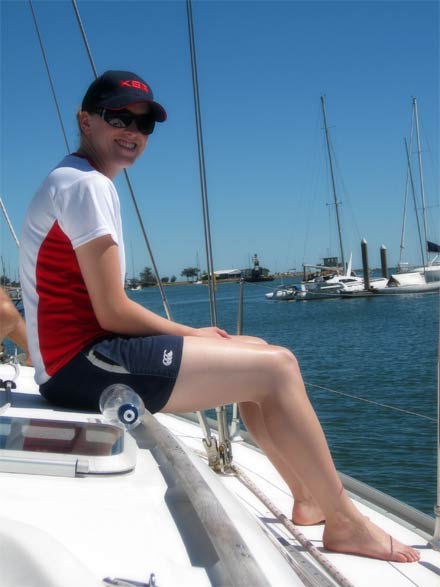 All was relaxed on starboard.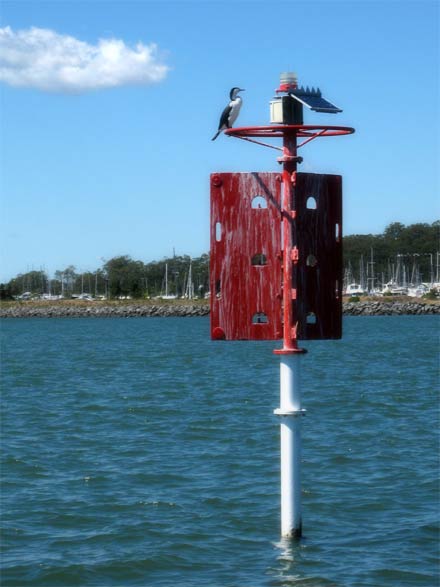 Solar powered bird perch.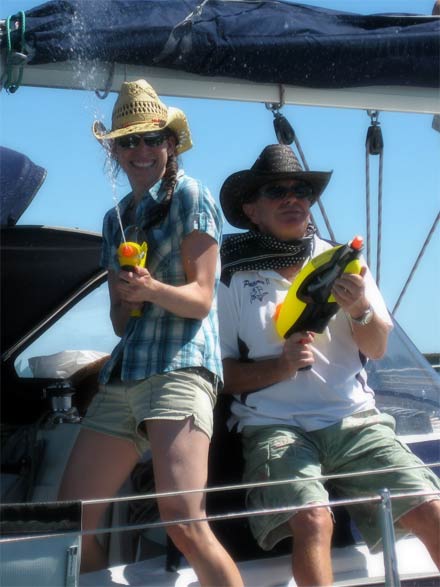 Pirate attack on Moreton Bay! We didnít even have a bucket to fire back at them with.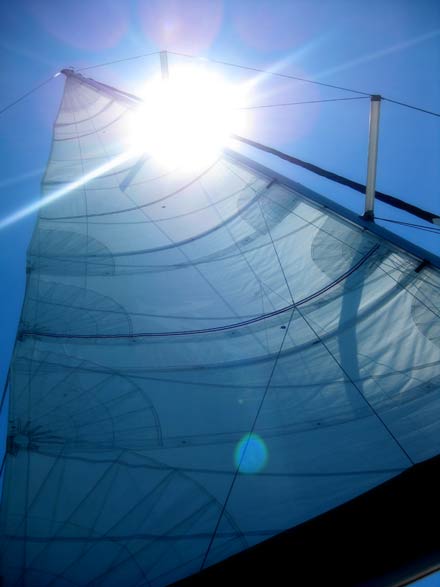 Godly shot.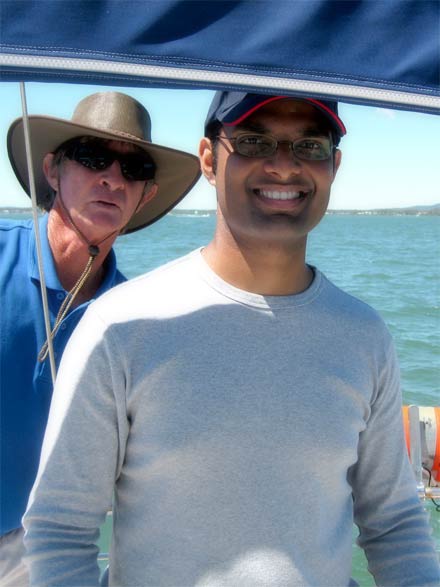 I got to take the helmÖ I wonder why the skipper looked so concerned.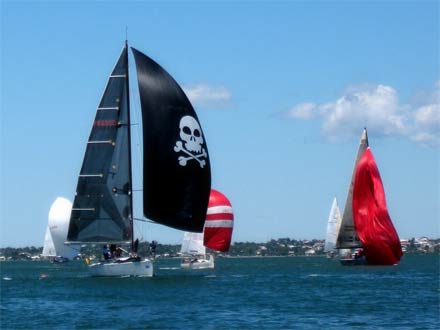 There was a more serious race going on behind us. Our yacht didnít even have a spinacher.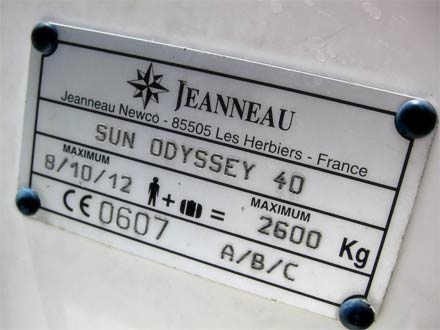 Our boat was a French Jeanneau. It was a 40-footer that weighed about 8 tonnes all up.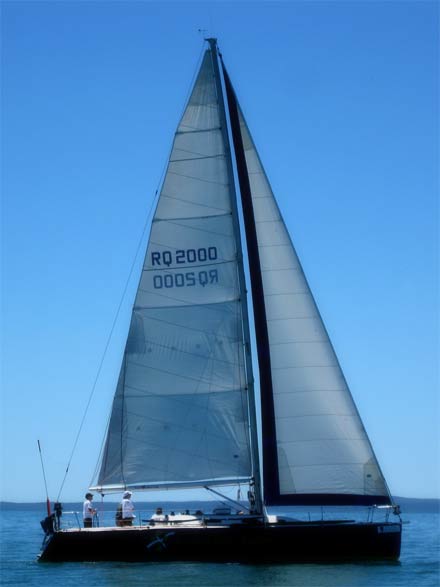 The fastest of the four boats we chartered was Oceans. That also meant that they got the largest handicap for the races.
We might have been racing, but at 6 knots, you still get to relax a bit.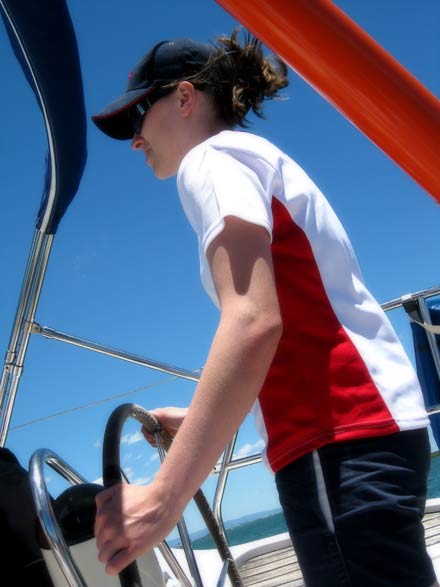 Speed tell tales- Natashaís pony tail whipped about as we picked up speed.
Murph, Meg cannot take part in our end of year arm wrestle comp!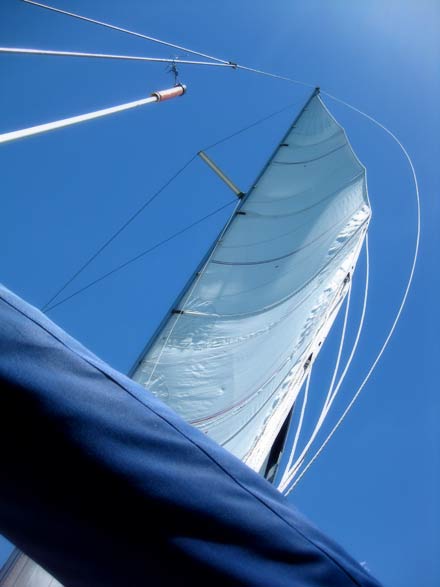 I donít know much about sailing, but itís always good when the sail has to be set in a way that blocks the sun.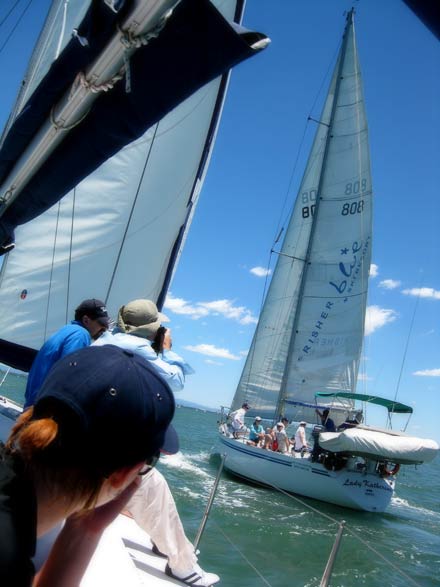 We raced Lady Kathleen just before lunch. We made good progress catching up, but a tactical move by her skipper robbed us of wind.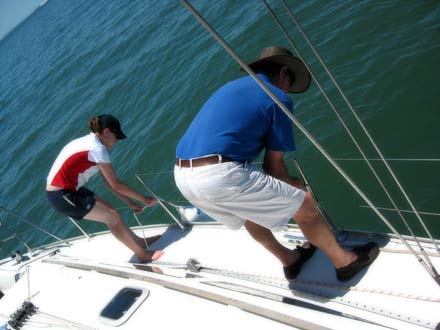 Putting in the fenders- it was time to park the thing for lunch.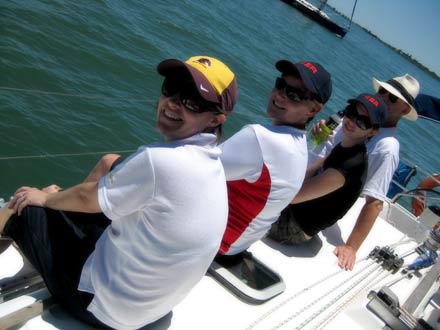 Mel, Nat, Jess and Chris hanging off the side.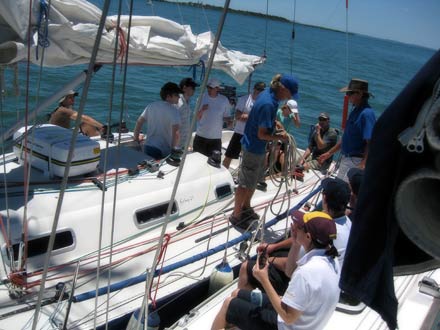 Oceans bumped up along side.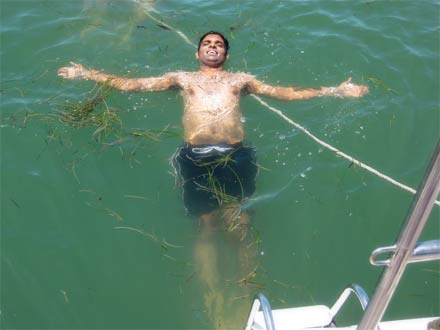 No. donít go yetÖ I want to soak a bit more.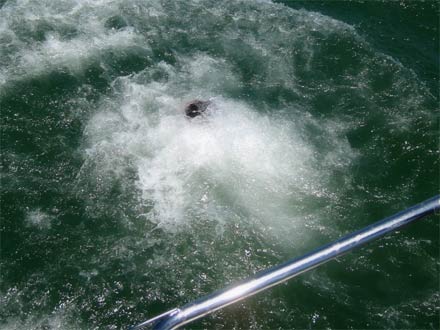 Whilst I was content to float and doggie paddle about, the rest of the gang busied themselves dive bombing.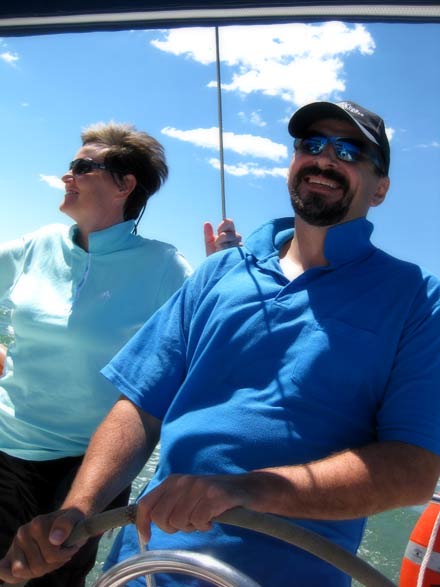 Henry had the fastest speeds during his stint at the helm. We recorded speeds around about seven knots.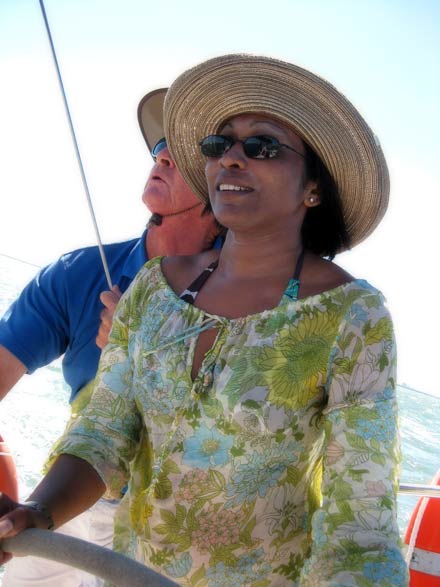 Kappal Oottiya Tamizhichi- Soo was in charge as we rounded Green Island in the final race.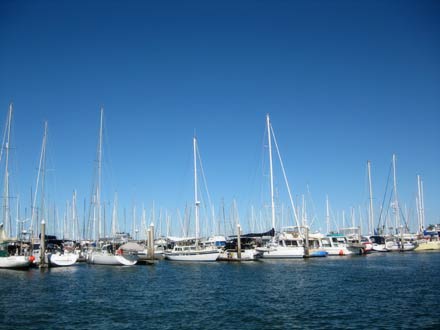 We were into the marina first, so Iím claiming that as us winning!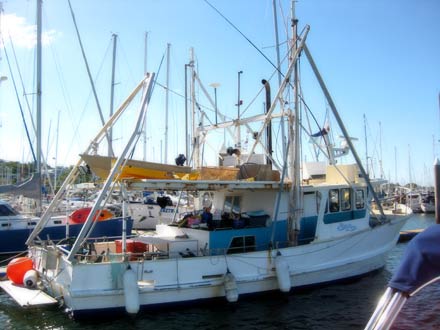 Dirty fishing boat.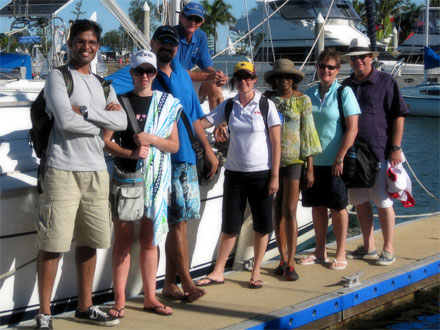 A tanned bunch- the crew of a Cappriccio!
We made it back around abouts 1600 after circling the bay for the whole day.
THE PAGES
Curry News Network
Latest Entries
Report Archives
Latest Race Updates
Links