2008 Surebridge Corporate Regatta
23rd November 2008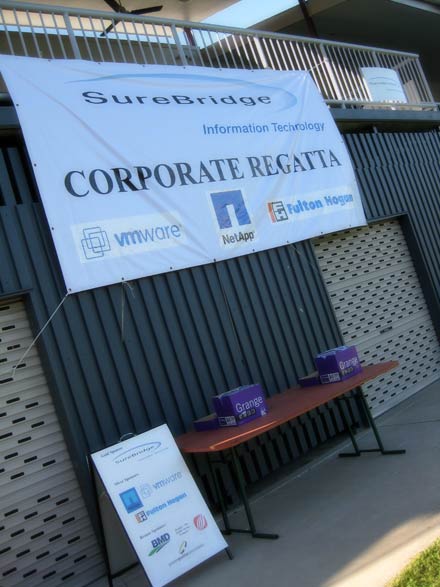 The 2008 Surebridge Corporate Regatta was held on the morning of the 23rd of November 2008 at the Toowong Rowing Club. A month-and-a-half of training at the crack of dawn was about to be tested in competition.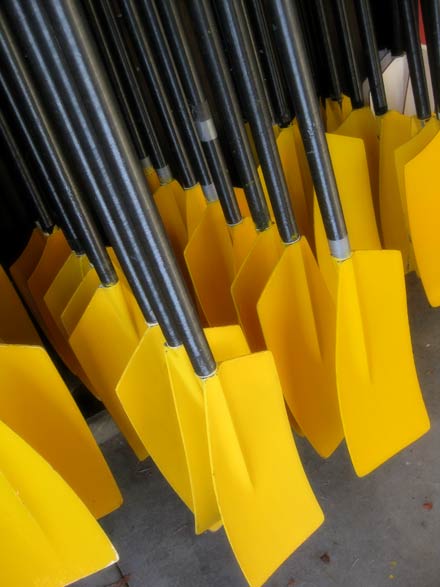 It was blustery and cold morning at 0600. The river looked like a shit creek, so I was glad that we had plenty of these.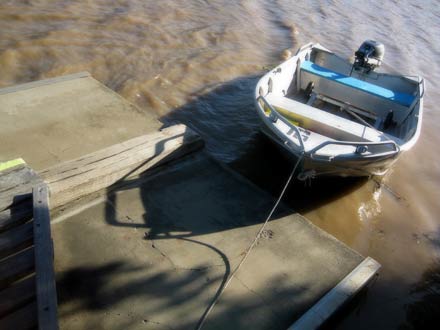 I hit the water to see just how choppy the conditions were.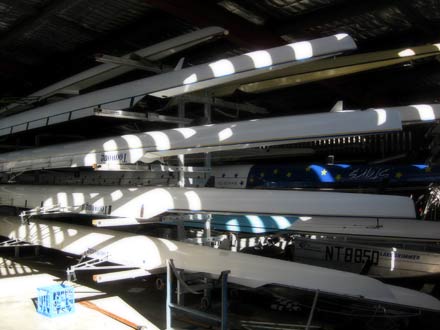 Boats ready to go.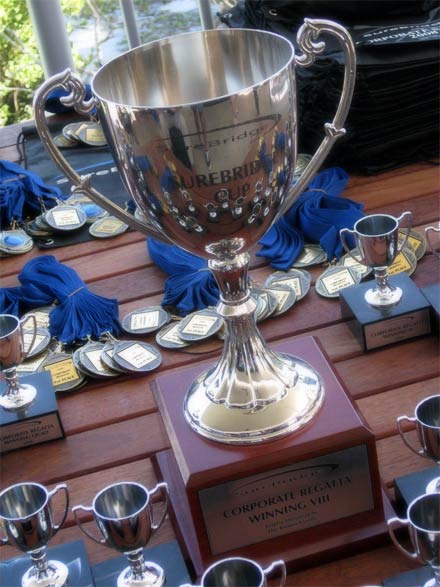 Working my way up to the club house, I surveyed our goal for the day- taking home the trophy.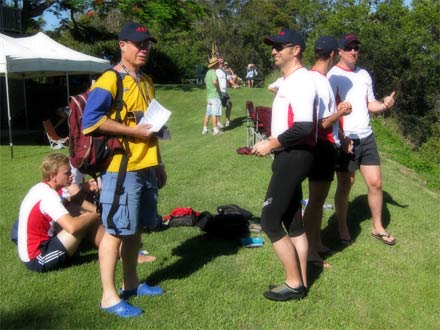 John, our coach, bumped into us as we invaded SKMís grassy knoll.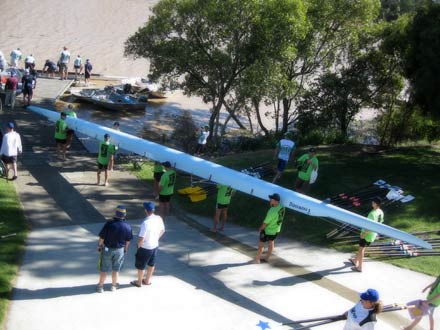 One of the first boats to go in.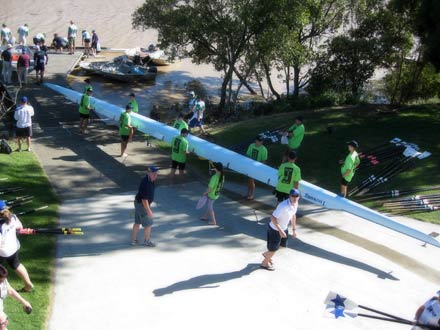 Well, they had to wait a bit.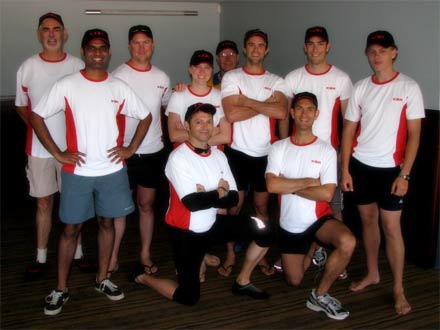 KBR 2 was not scheduled to row until about 0800, so we spent the first hour or so posing for photos. From left to right, Chris #1, me, Matty-Matt, Chris #2, Trivia Queen and cox extraordinaire Natasha, Coach, Dazza, Fil, Capt. Jared and Adam.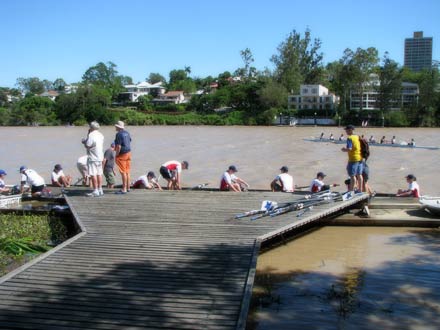 But before we knew it, it was time to hit the water!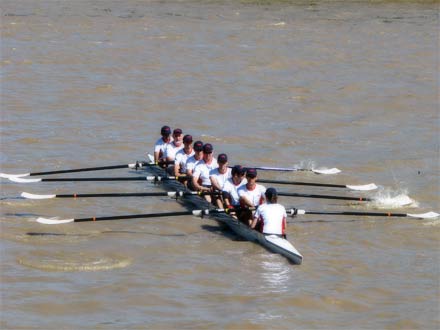 Howís that for elegant? We headed down the river against the tide.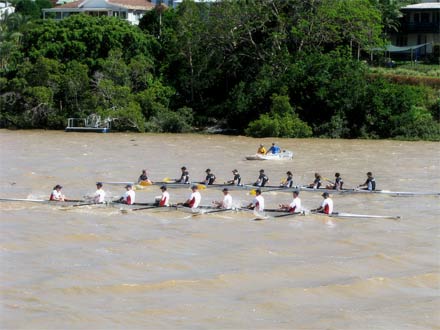 Closing stages of our race. We started off a handicap of 12 seconds- an eternity!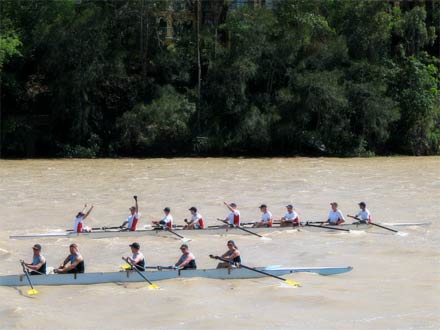 Not only did we splash through with only one crabbing incident, we powered on to WIN!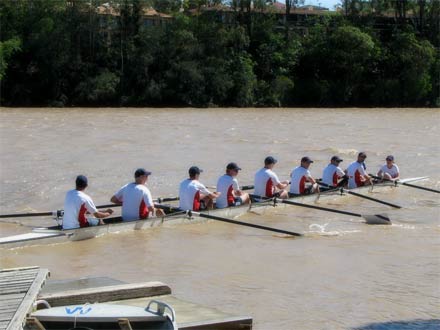 Backing her inÖ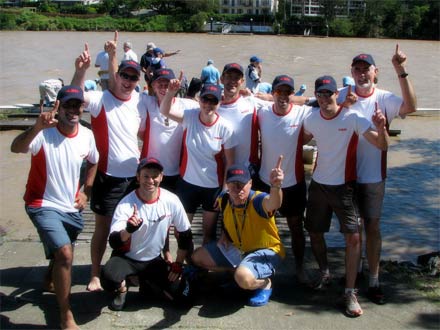 #1Ö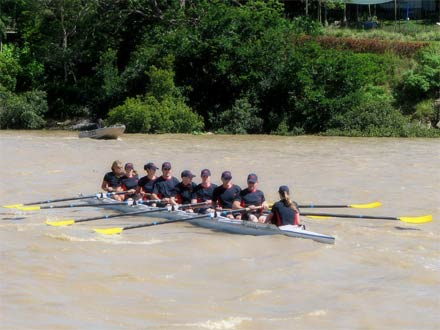 KBR 1 then headed off into their race.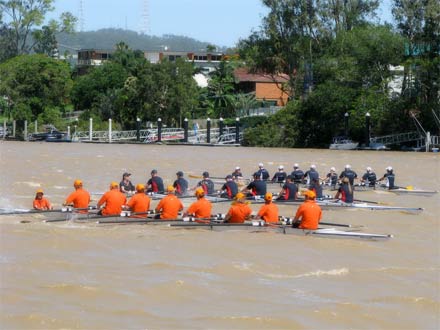 They got pipped at the end though and finished second.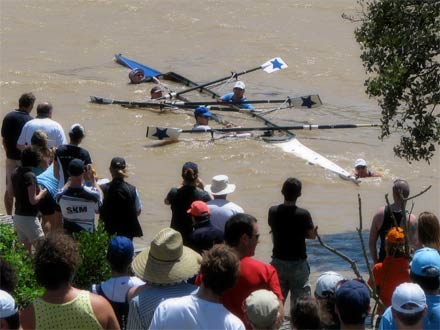 The river was choppy and the conditions were tricky enough that we lost two quads that morning. One of the eights took in so much water that it sunk once past the finishing line.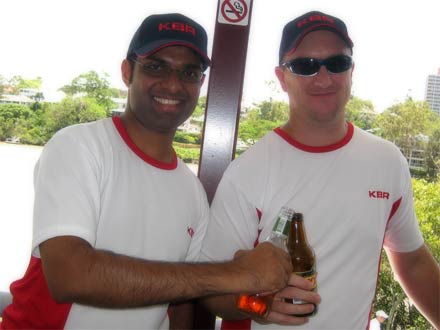 Bow-siders, Matty-Matt and I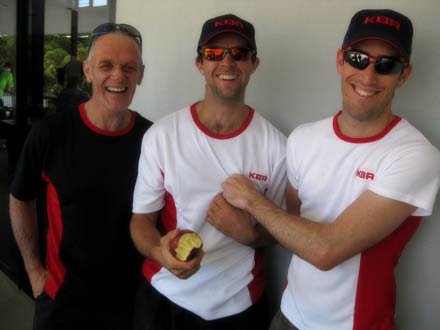 Capt. Jared and the twisted Dazza fraternised with our KBR 1 rival, Nev.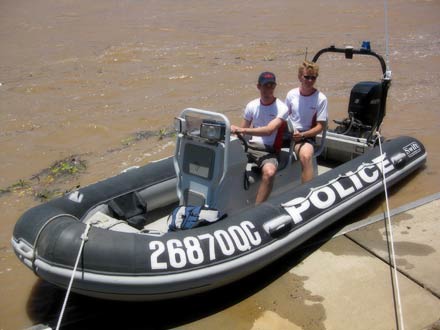 Jared and Adam then went gallivanting in the coppersí ride.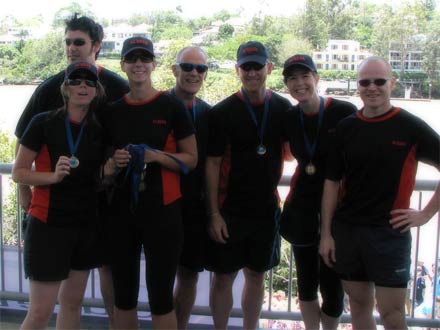 Around lunch time, the presentation started. KBR 1 got their second place finishing trophy for their heat.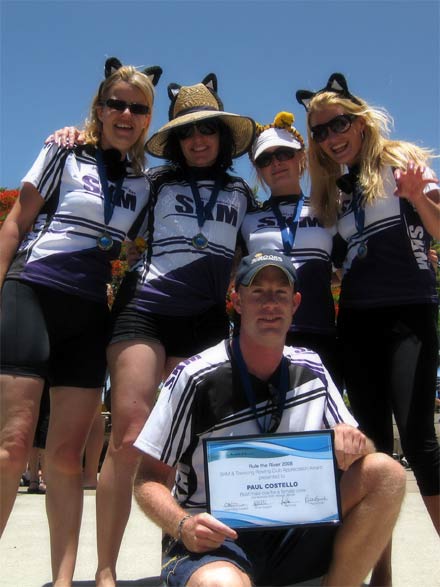 This SKM dude got the award for being the only male cox for an all female crew.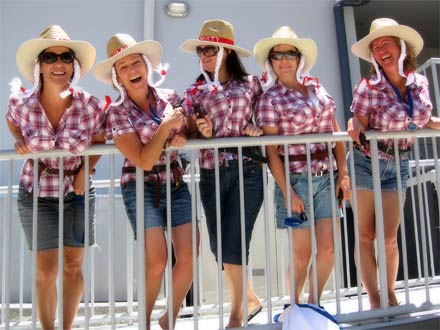 The Slim Busties won the best dressed award. Well, thatís one way to sneak in some ballast into the boat.
And now onto the winners, can KBR 2 come up to the podium, please?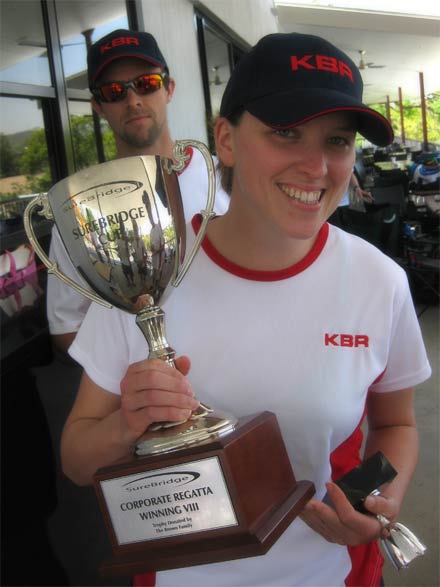 Our cox, Natasha claimed the cup on behalf of the rest of KBR 2.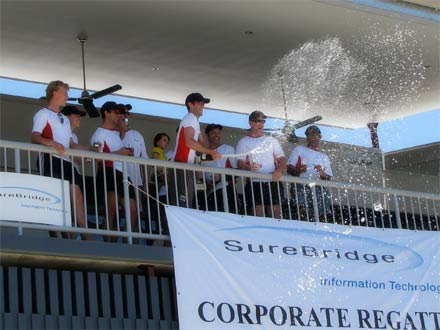 Save some of that for us, Captín!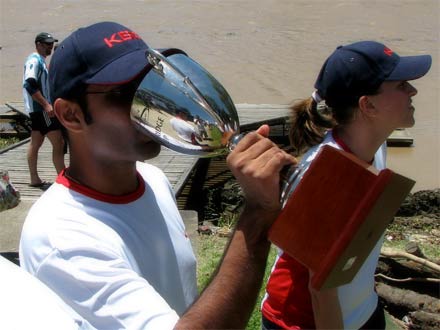 I know itís probably just the hype, but champers does taste better out of a bigger cup.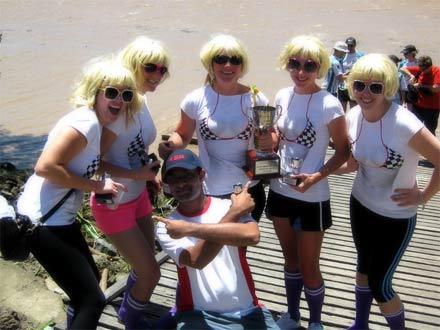 I donít now what these ladies were up to, but I have to agree with their outfits.
And one more time! GO KBR 2, 2008 Surebridge Corporate Regatta champions!
Bring on the grudge match!
THE PAGES
Curry News Network
Latest Entries
Report Archives
Latest Race Updates
Links