Vinny's 21st
3rd October 2008
Familiar ushers in an unfamiliar neighbourhood- Sooms and Yaams.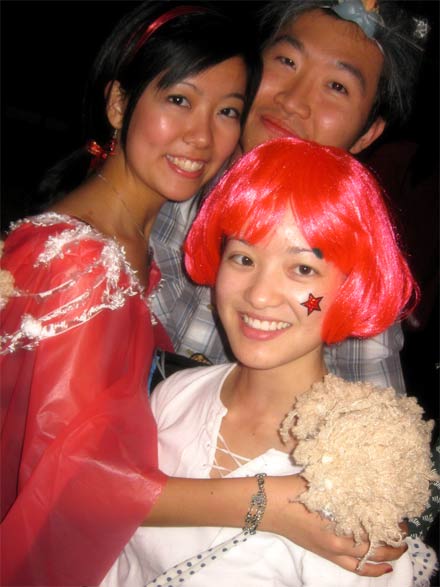 I've got no idea what these two were mimicking, but I was sold.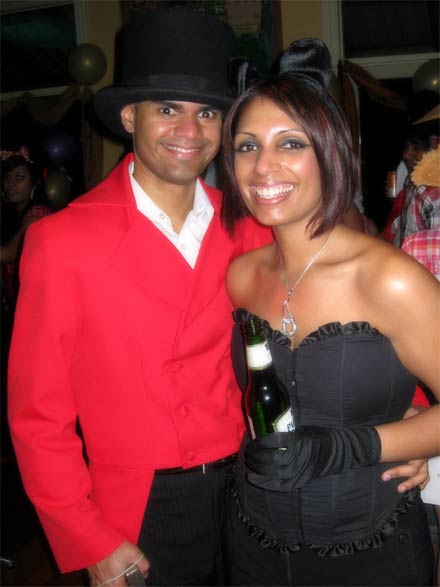 I thought we were all meant to dress up as fictional characters. Vibs can you please tell the gent on your right that Johnny Walker is
REAL
.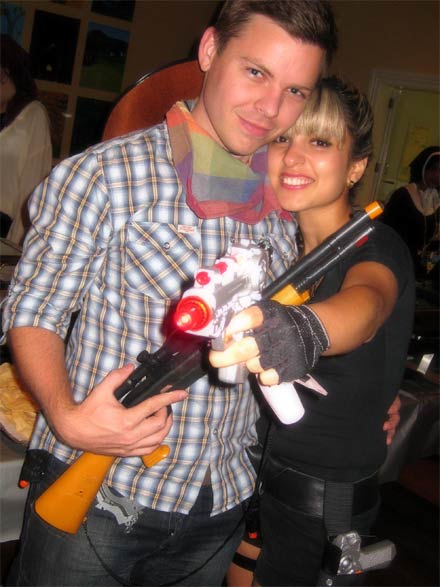 Pauly's shotgun was no match for Tomb Raider's weapons…
If the pirate outfit looks dodgy, does that mean that the objective was achieved? Tez and Jo were dreaming of the Caribbean (and/or Keira Knightley).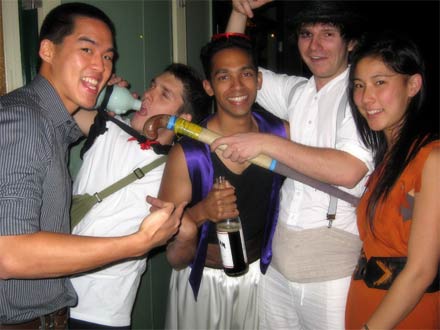 And here's the birthday boy!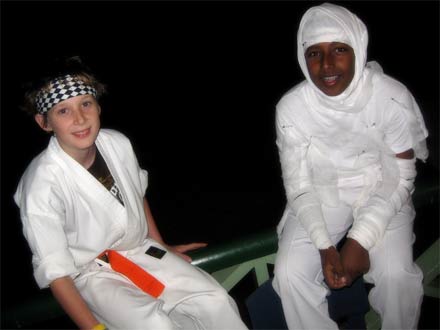 Umm, the one of the left must be Brendan Fraser.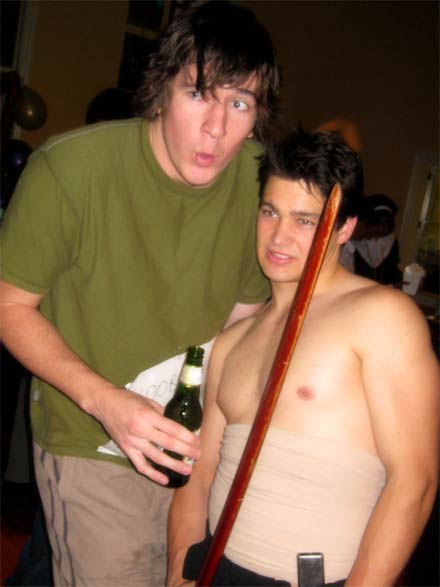 Ah yes, I remembered that episode- Scooby Doo and the case of the missing shirt.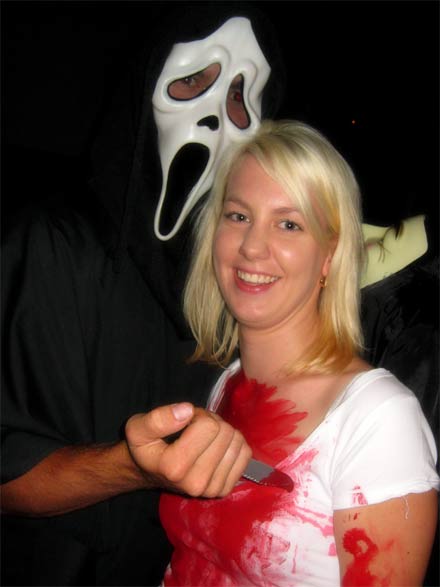 She must like it bloody.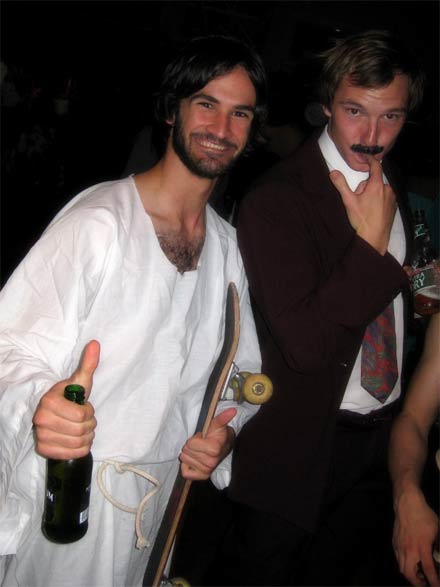 Ah, these characters must be from that storybook that starts with a
B
.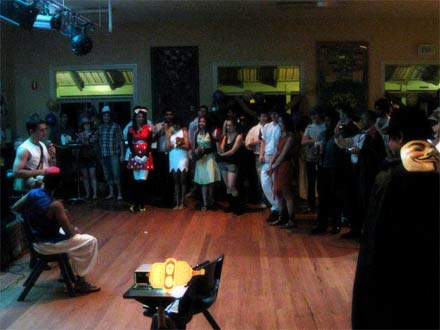 The peasants huddled around to hear the praise his mates were about to heap on the birthday boy.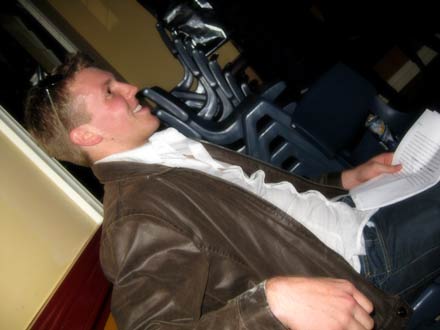 Starsky was next in line for the speeches. He must have had like 6 pages of text!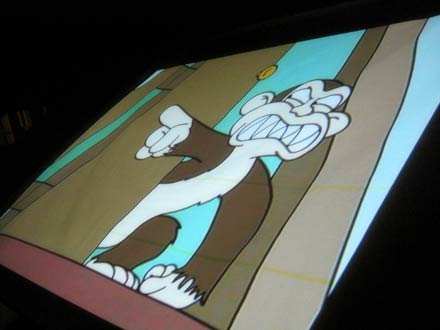 I liked the
Monkey Magic
elements to the AV presentation.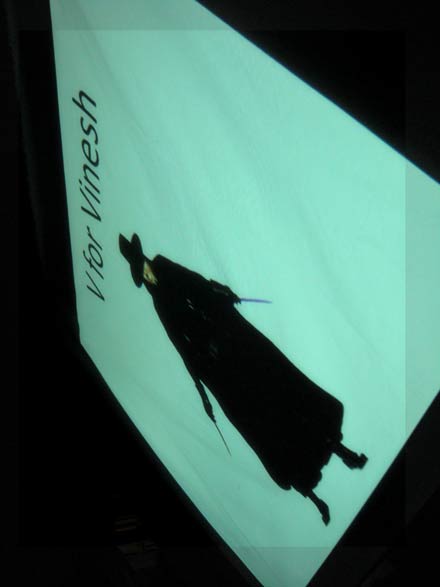 V
is for something else too…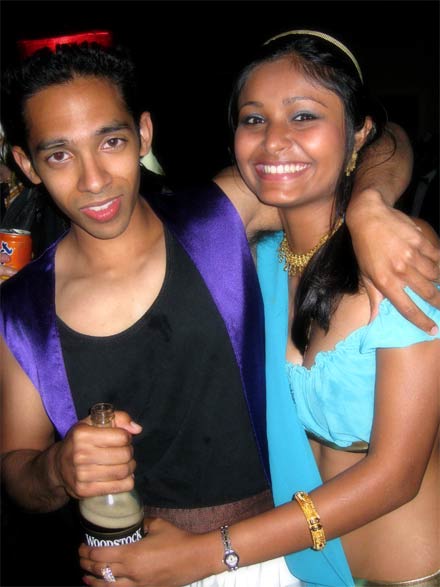 Aladdin and Jasmine clutched onto the magic lamp as it granted them their wishes that evening.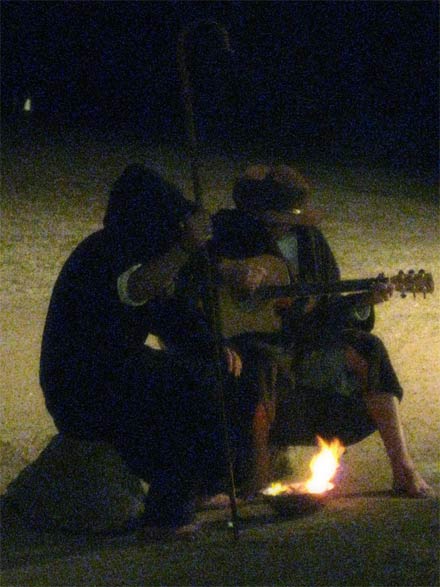 The story continued outside, around a fire.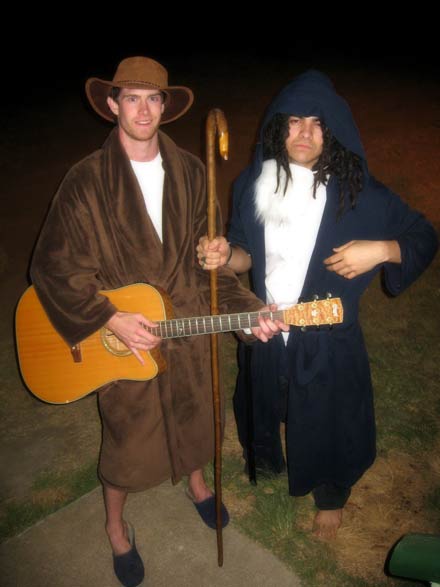 I bet they do this every Friday night.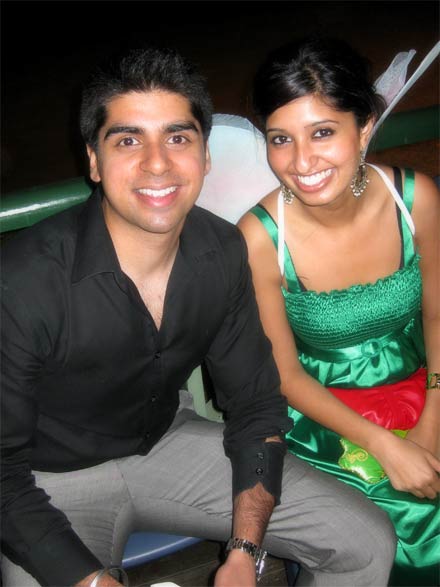 I'm thinking these two are from a Mafia movie. But which one?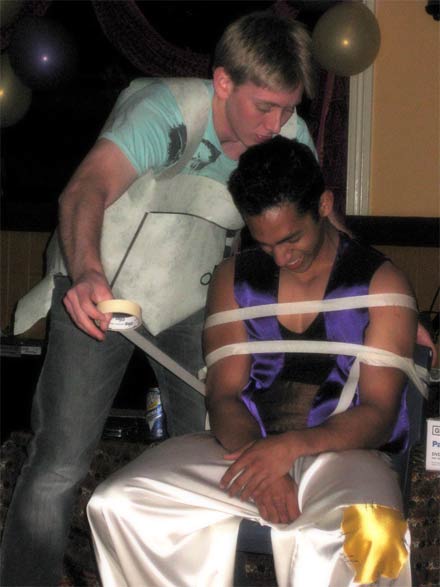 And just the outside started to look like warming up, Bender had us all back in to learn a bit more about the boy.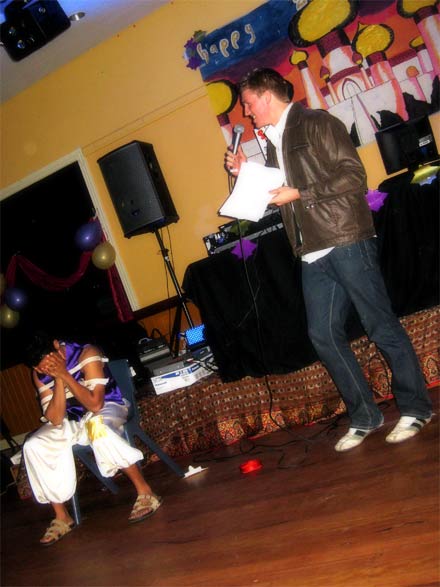 This was the peeping tom part.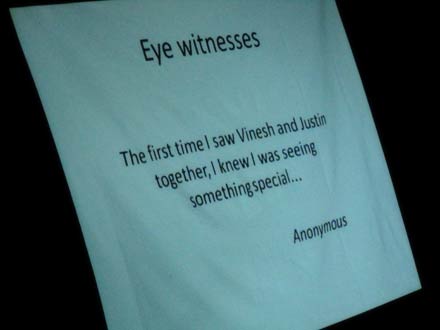 This was from a google search.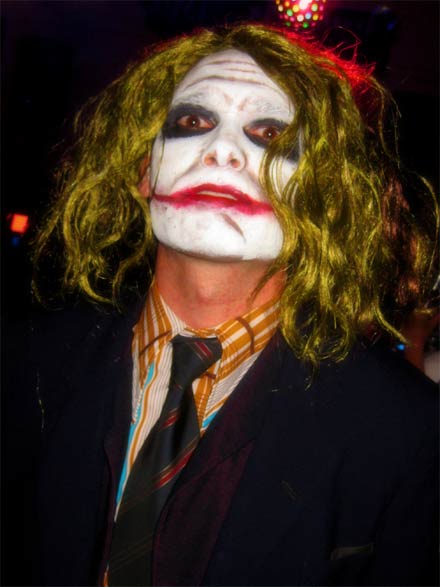 Everyone, meet Justin.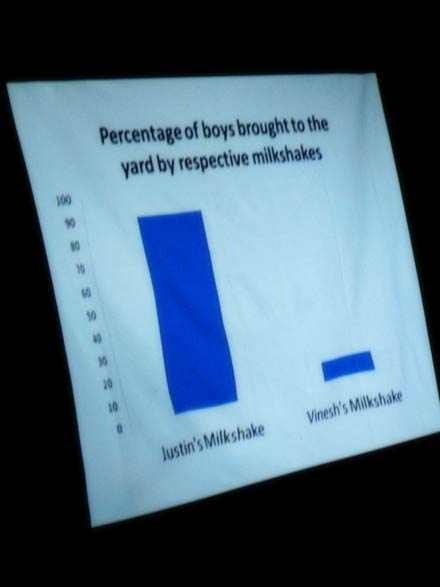 That's an impressive
milkshakes
count. But what I wanna know is what they did with all those boys.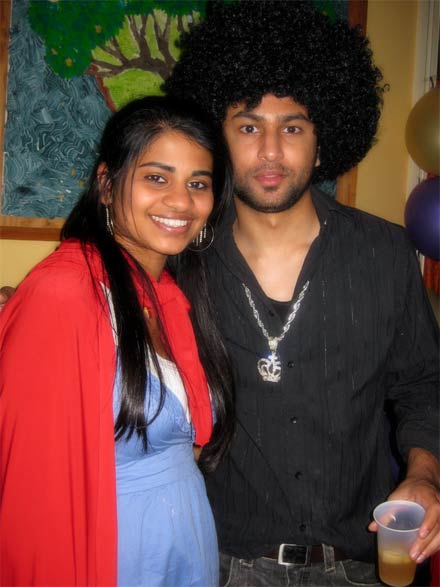 Undercover Brother was right in the line of Sistuh Gurl's fire.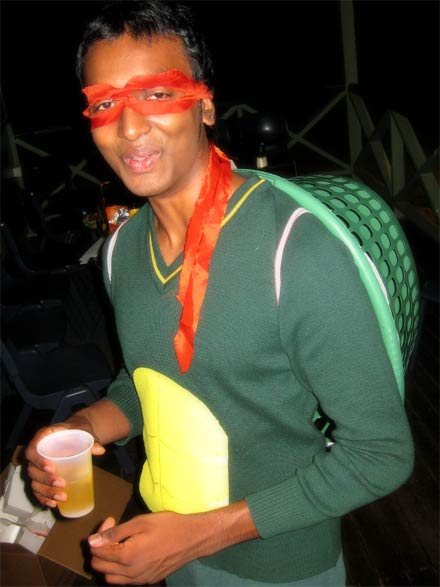 A side of the Turtles that we never saw on TV. Well, what else would you wash down pizza with?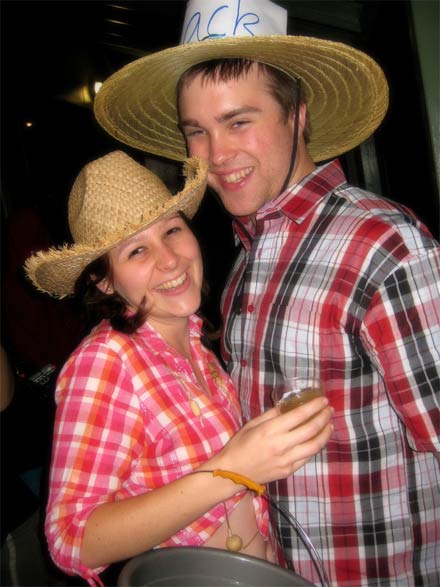 This was Jack moments before Jill broke his crown.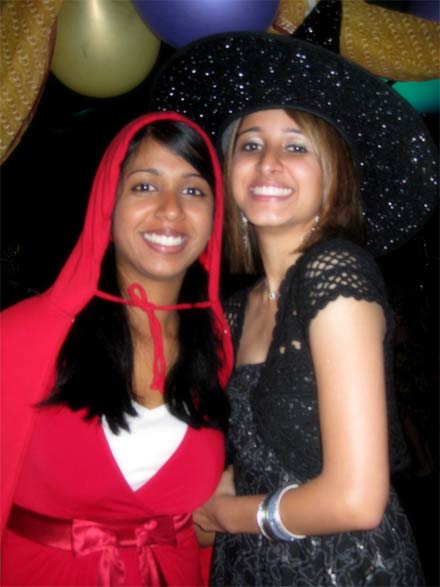 Li'l Red Riding Hood and a very glittery witch.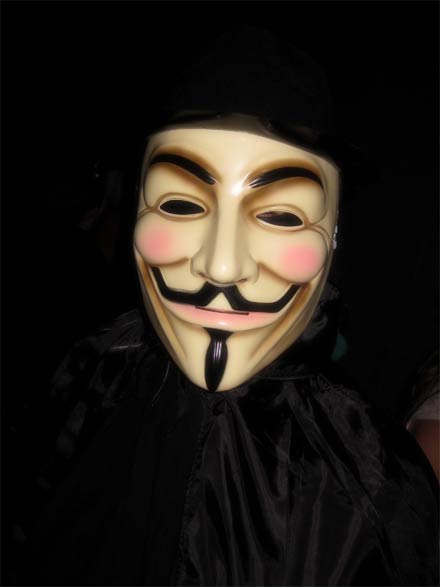 Wasn't the mask meant to be green?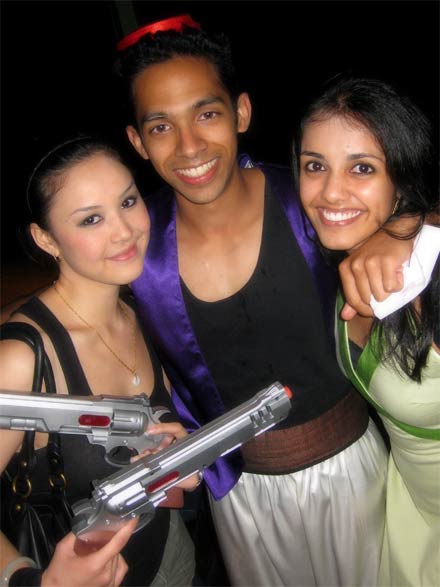 Aladdin was a long way from Agrabah in this scene.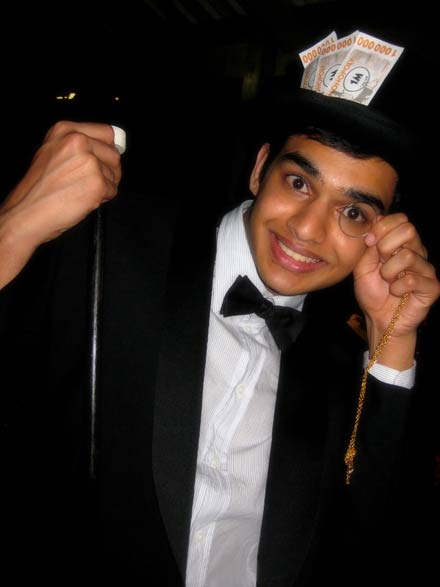 George Bush's solution to the meltdown of global financial systems.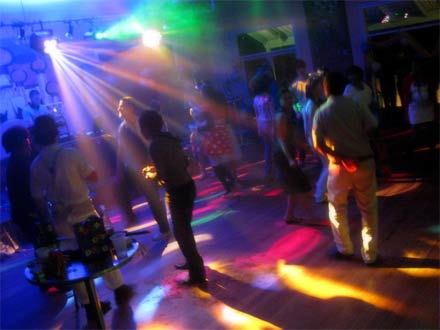 DJ Ferris was in charge of keeping the crown on their feet.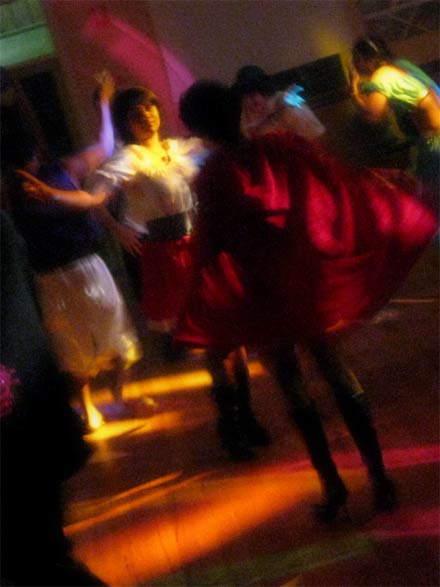 The whole problem of inviting M1 and M2 for dance parties is that they wind up owning the floor.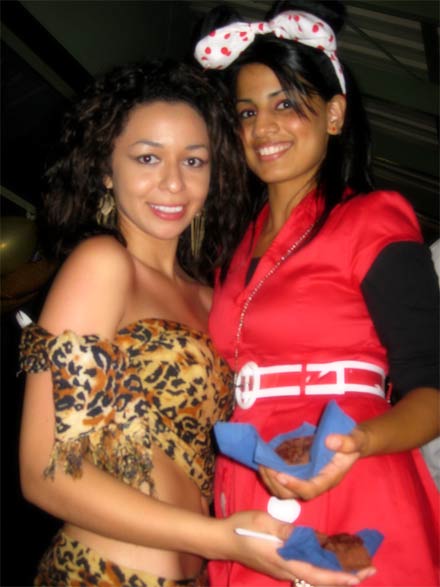 Jane and Miss Mouse had the boys beating their chests.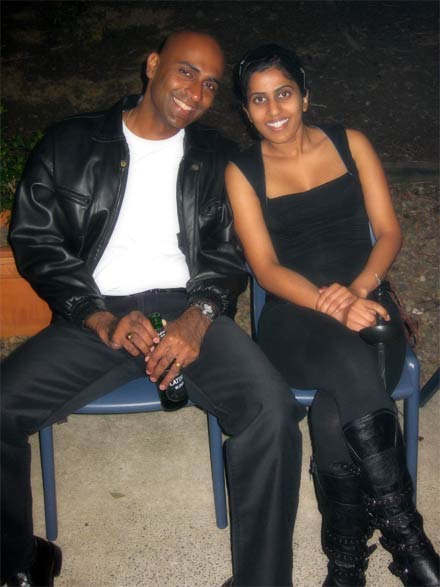 I got chills, they're multiplyin'…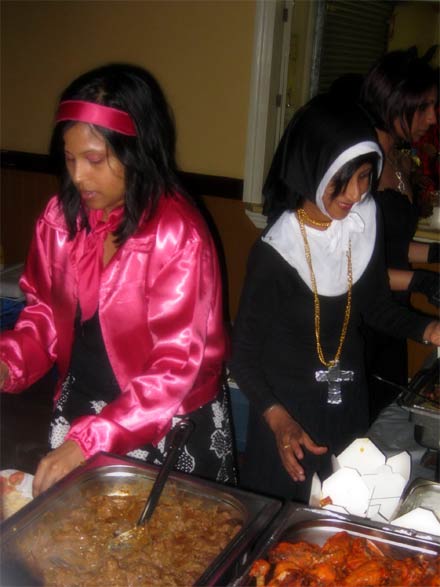 The girls from Grease were in charge of dishing up the grub for the night.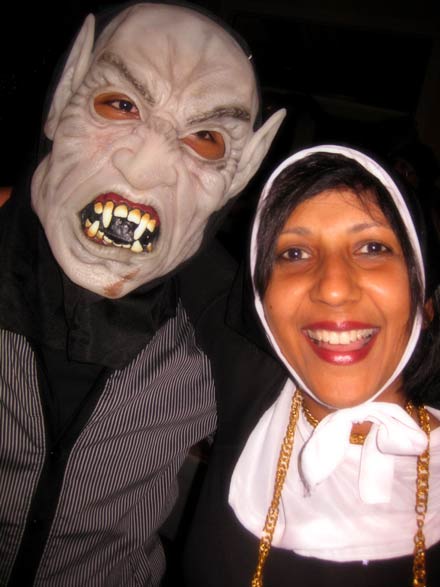 Some Mothers Do 'Ave 'Em…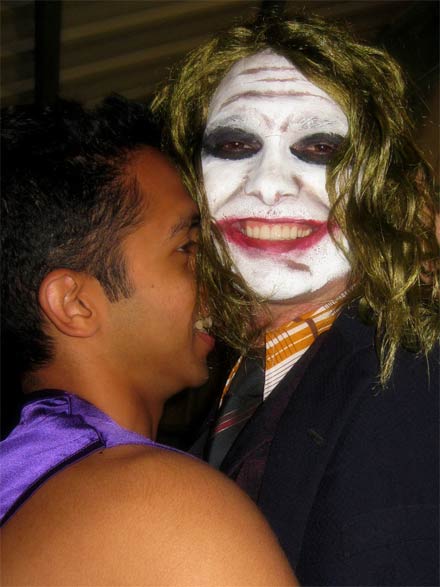 And like every Vinny birthday party, Justin got a kiss.
Good show Vinny!
And thanks to Yaams akka, and the girl who did the painting and Yaams akka, and the girl who did the painting, and Yaams akka, and the girl who did the paining…
THE PAGES
Curry News Network
Latest Entries
Report Archives
Latest Race Updates
Links