The Last Day
19th September 2008
Friday was my last day at CRC Mining. After designing odds and sods for the past 6 years, I finally threw in my CAD-monkey towel. As per tradition, I rounded up as many as possible to celebrate my future ventures with drinks at the Regatta.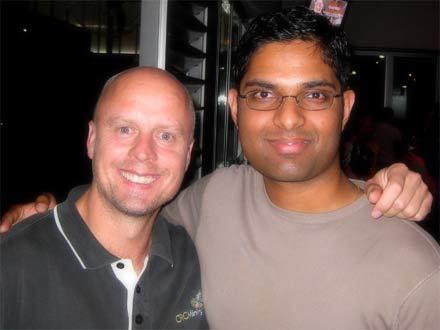 Eddie, I haven't forgotten about the BBQ, mate. We need to sort you out with a housewarming.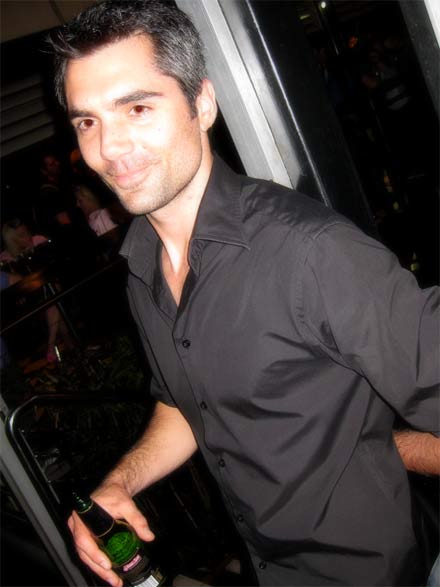 Demon wasn't as late as usual, but he still had his bling on.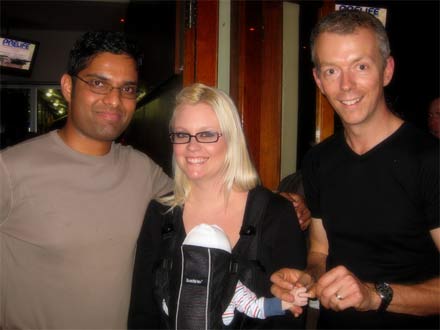 Scotty-Scott was the first person I had worked with at CRC, so it was nice to have him and the rest of the Adams family present. Check out Scotty-Scott Jnr's hand signals.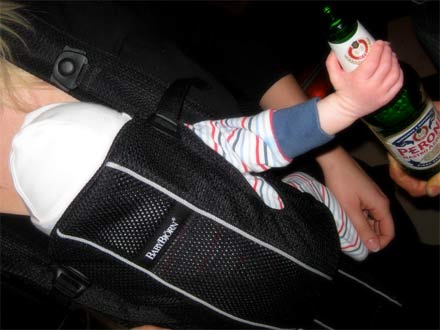 OK, feeding time.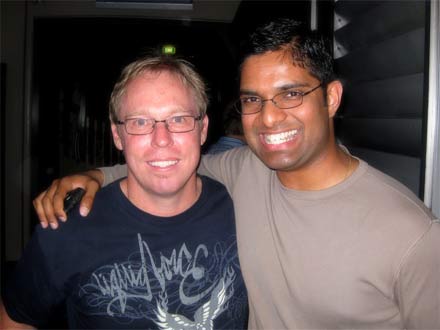 Safety.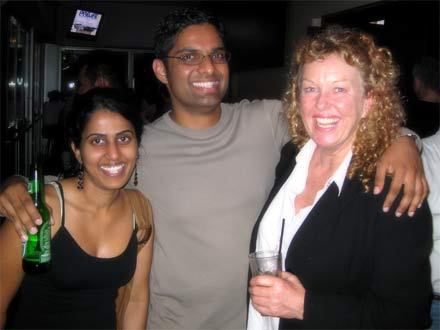 Jackie finally got to meet Sporty Spice!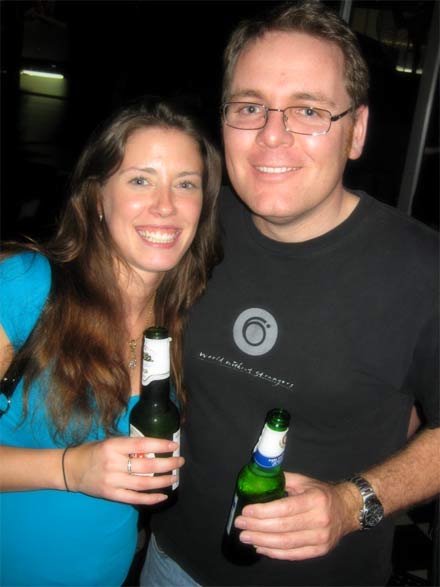 The boys were enchanted by Kelly's accent.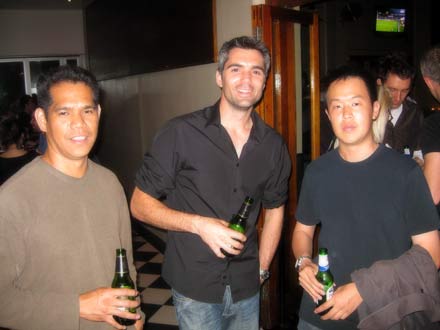 Joj, Demon and Andy were on hand to relive the tall tales of past trials.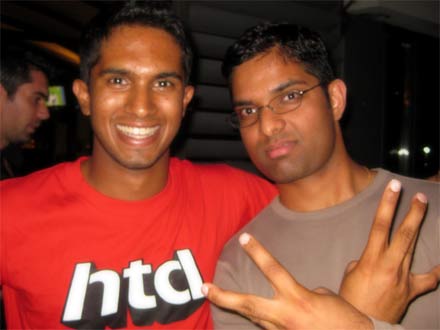 Dingo was ready party. Safe trip to Africa, Nigga.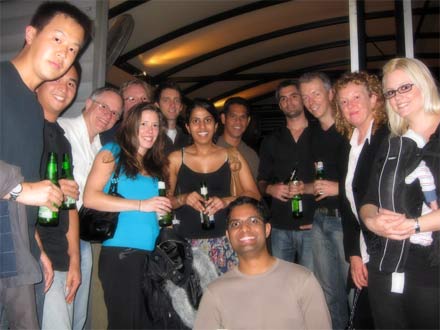 GROUP HUUUUUUG!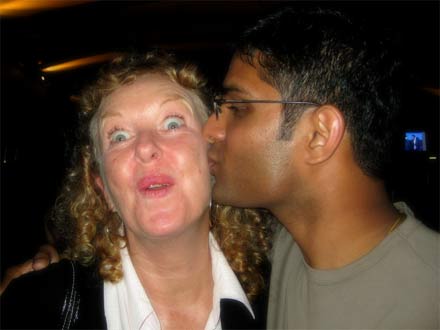 Of course, Jackie deserved little something extra for pulling off the best departing gift in CRC history.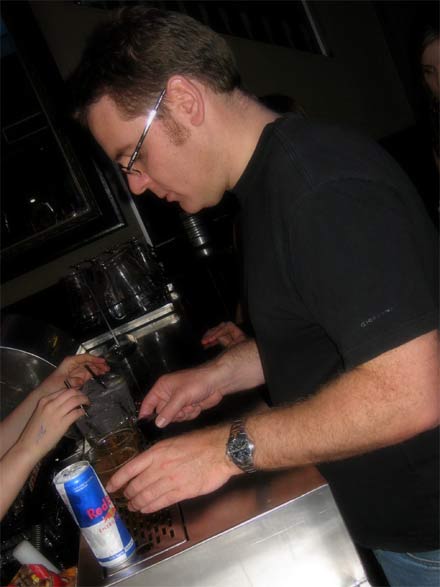 Two for the road- Danger had the Jaeger bombs sorted before we headed off to the restaurant.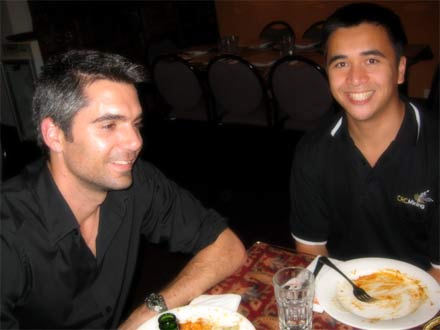 Sam put his thesis on hold to join us for dinner.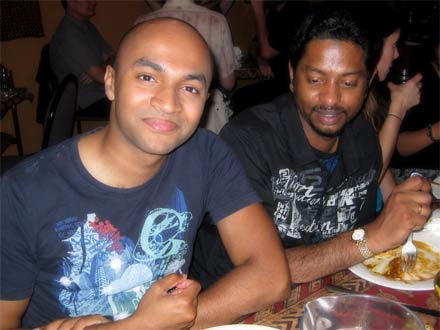 I also had a few ring-ins- Daktarr Saar and Kev.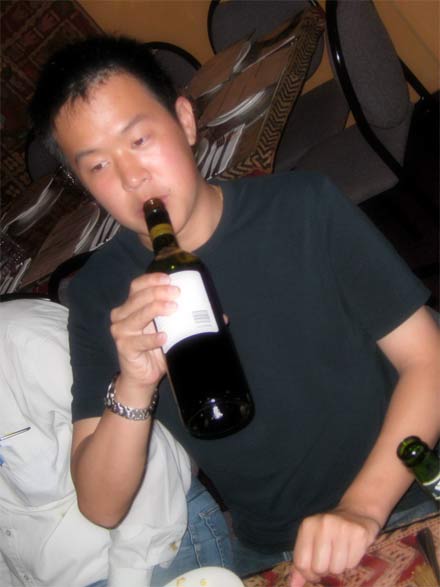 The lack of wine glasses started to frustrate Andy.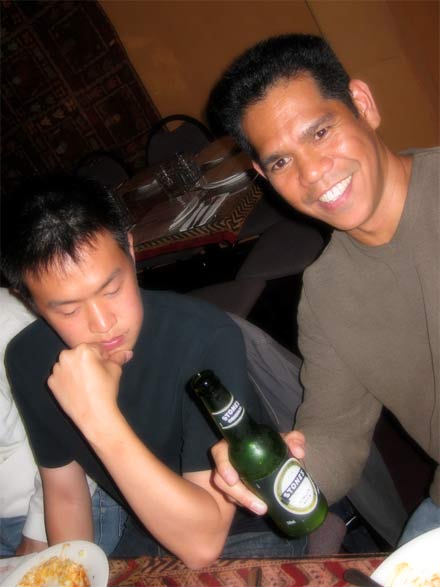 Joj must have been Andy's inspiration.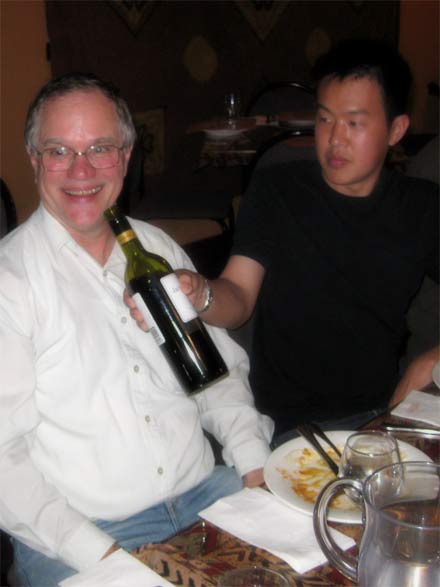 Ed was thirsty too.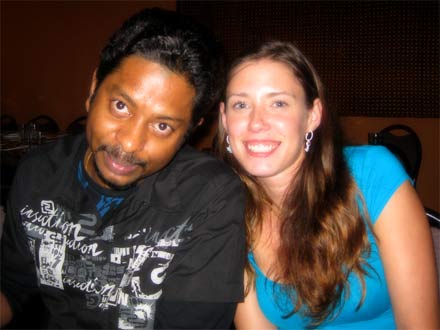 Kev and Kel.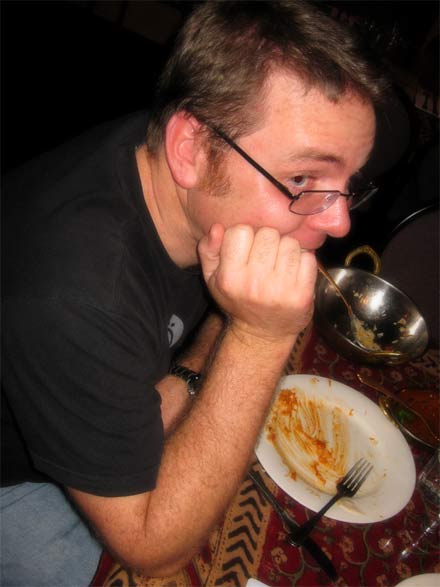 Danger sensed that he was being stalked.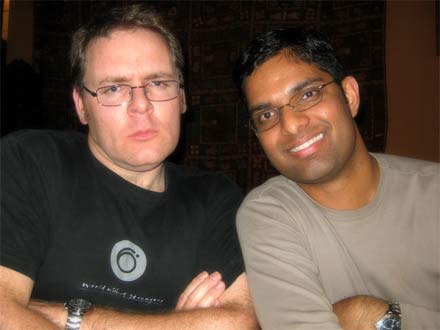 Danger.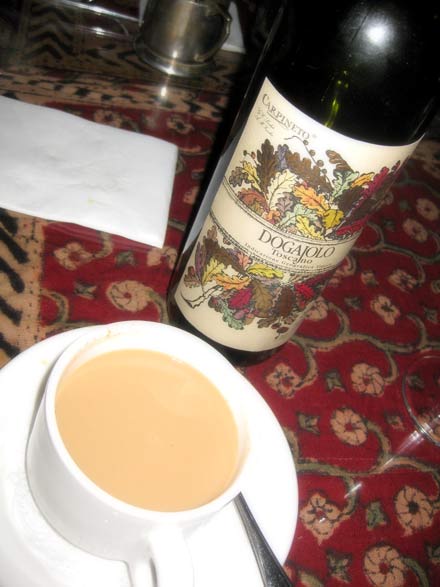 My dessert consisted of masala tea.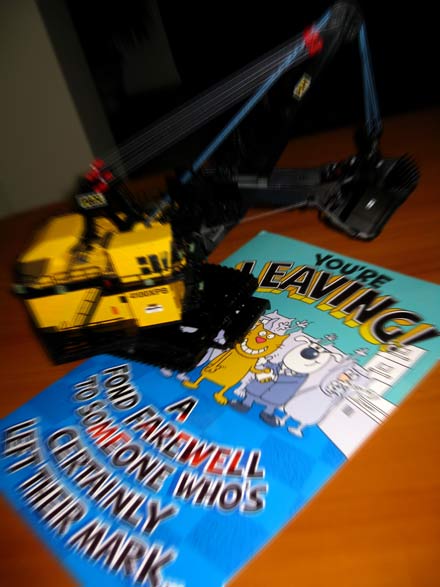 Gone, but hopefully not forgotten (too soon…)
Again, a big thank you to all the project leaders and team members for the projects that I've worked on. Yeah, the buckets were the most fun, but I did learn a thing or two from the rest of you lot as well.
THE PAGES
Curry News Network
Latest Entries
Report Archives
Latest Race Updates
Links